Major Churchill Exhibition Opens in Palm Beach, Florida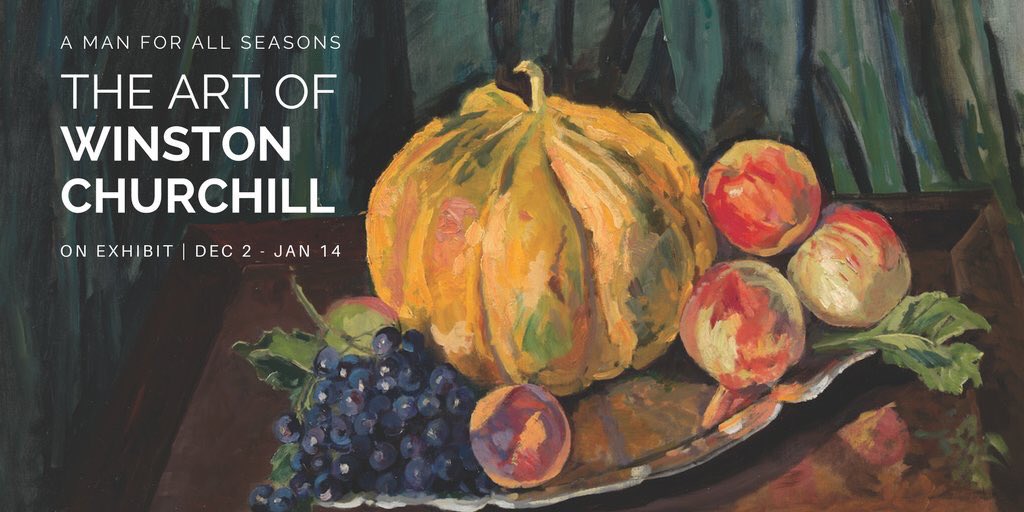 Winston Churchill was 40 when he began to paint. In June of 1915, shortly after he was forced to resign his position as First Lord of the Admiralty during World War I, he picked up a paint- box belonging to his young nephew, John Spencer-Churchill. It was the start of a life-long passion. Over the next 45 years, Churchill went on to create more than 570 works of art. It was a "joy ride in a paint-box," as he himself described it. His hours with oil paints became a refuge for Churchill, who occasionally struggled with what he called his "black dog" days. "Painting is complete as a distraction," Churchill wrote. "I know nothing which without exhausting the body more entirely absorbs the mind. Whatever the worries of the hour or the threats of the future, once the picture has begun to flow along, there is no room for them in the mental screen." This intensely personal exhibition includes 24 paintings along with rarely seen photographs, film clips, portraits, historic objects, letters, and documents, including the near-final draft of the 'Iron Curtain' speech.

"A Man for All Seasons: The Art of Winston Churchill is a blockbuster Churchill exhibition," says Sandra L. and Monroe E. Trout Director and Chief Curator Timothy Riley. "We are immensely pleased to partner with The Society of the Four Arts to present this major and important exhibition. Furthermore, we are grateful to the individuals and institutions in the United States and Great Britain, including several members of the Sandys and Churchill families, who have loaned important works to the exhibition."

Also included in the exhibition is a life-size reproduction of Breakthrough, the extraordinary sculpture comprised of sections of the Berlin Wall by artist, Churchill granddaughter, and Churchill Fellow Edwina Sandys, M.B.E. Ms. Sandys will present an illustrated lecture about the exhibition on Saturday, December 9 at 11am.

In conjunction with the exhibition, a gala celebration to honor Winston Churchill is scheduled for Monday, January 8 at The Breakers in Palm Beach. We are pleased to announce that The Rt. Hon. Lord Watson of Richmond will be the keynote speaker. For more information or to register, click here.

The exhibition is organized by the National Churchill Museum at Westminster College and The Society of the Four Arts, Palm Beach, Florida. The National Churchill Museum gratefully acknowledges guest curator, Erik de Bourbon-Parme, and Edwina Sandys for their work on the exhibition and accompanying catalog.