Museum's Honor Trees Salute Service and Sacrifice
Each year in early November, the Mid-Missouri Friends of America's National Churchill Museum (ANCM) display holiday trees at the Museum's main entrance.
But these are not traditional Christmas decorations.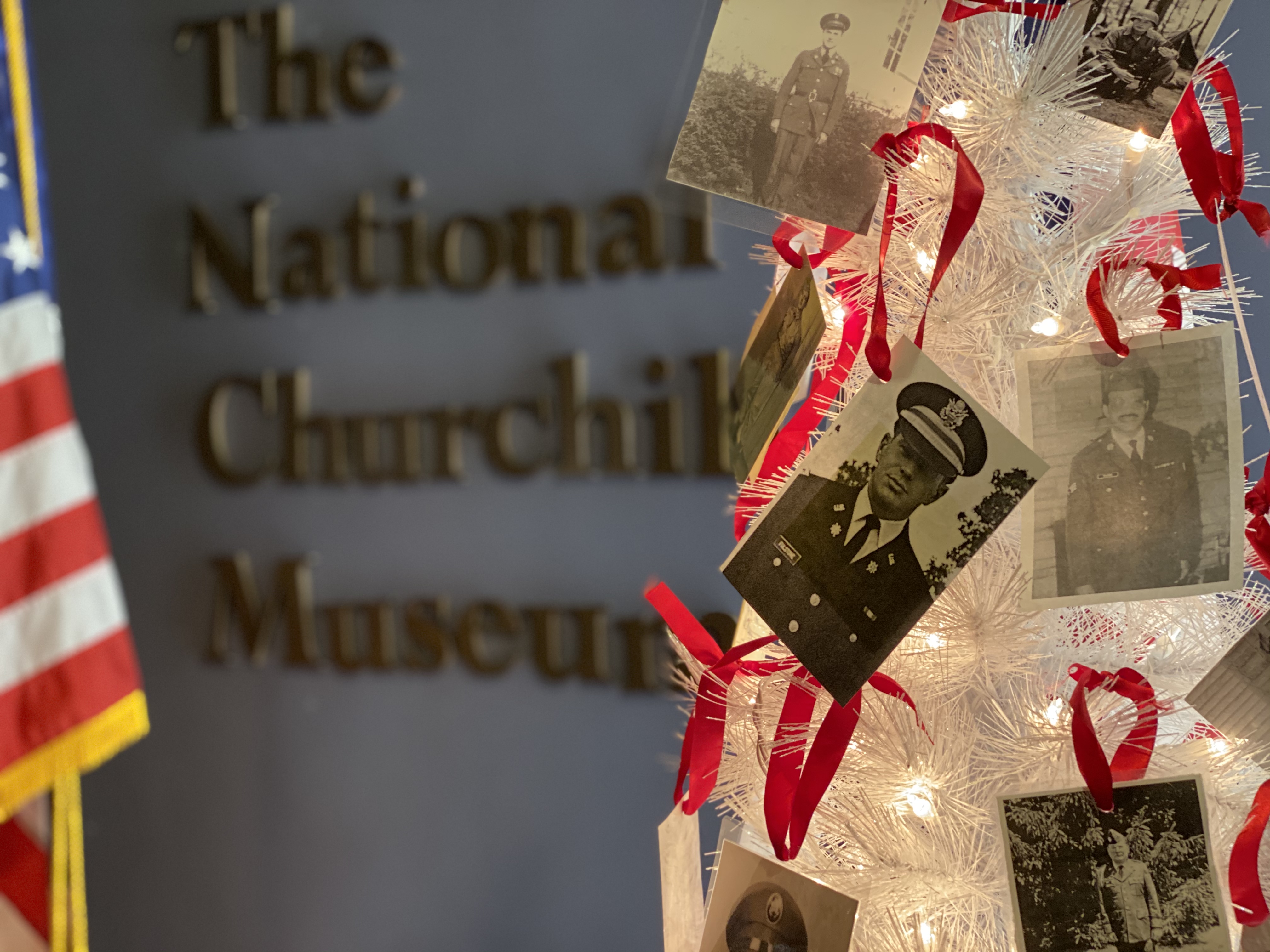 The white trees are clad with red ribbon, blue trim and photographs of men and women who are currently serving in the armed forces, of veterans and of those who have fallen in the line of duty.
Since the tradition began in 2009, the Museum has received nearly 200 photographs. Many are submitted with remembrances and stories of service and valor.
"The Honor Trees recognize those who are serving, have served or have made the ultimate sacrifice in defense of liberty," says Timothy Riley, Sandra L. and Monroe E. Trout Director and Chief Curator of the ANCM. "Of all the exhibitions in the Museum, this display becomes one of the most meaningful when it is installed each year."
Museum members and all those affiliated with Westminster College are invited to contribute photographs of military loved ones to be added to the Honor Trees. Photos can be submitted by mail to America's National Churchill Museum, 501 Westminster Avenue, Fulton, MO 65251, or electronic copies can be emailed to susan.whitmar@chuchillmemorial.org. The Museum will accept additional photos and stories until the last day of the year.
Original photographs will become part of the Museum's Honor Tree Collection and cannot be returned. Duplicate and digital images may also be submitted. While there is no cost to include images, voluntary contributions are gladly accepted to support the Honor Tree Program.