Your Support Makes a Difference!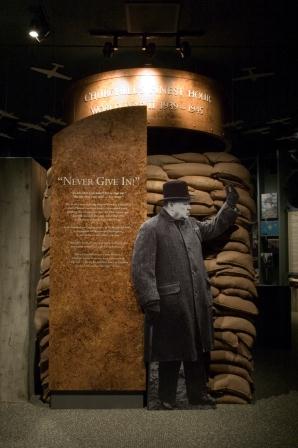 The National Churchill Museum relies on the generosity of donors, sponsors, members and volunteers to fulfill its mission. Donations of any amount make a difference.
Gifts in support of the Museum's Annual Fund have the greatest impact by adding value to every aspect of the Museum, making this type of support extremely important to our success. Your support helps the Museum achieve its vision and supports areas such as collection/artifacts acquisitions, maintenance of the Church of St. Mary, educational programs, and new and existing exhibitions.
They are many ways to support the National Churchill Museum including: