The Museum is still collecting!
The Museum and Westminster College have been collecting since 1945 and still actively collects artifacts and documents pertaining directly to the life and legacy of Winston Churchill.
We are especially looking for:
Paintings by Winston Churchill
Items from Churchill's early life
Winston Churchill personal belongings
Letters, memoranda, and speeches by Winston Churchill and his contemporaries
Photographs

Churchill-Truman Day March 5, 1946
1960s restoration of the Church of St. Mary the Virgin, Aldermanbury
John Findley Green Foundation Lectures

Items related to Sir Christopher Wren and St. Mary the Virgin, Aldermanbury
We do not collect:
Westminster College Memorabilia
Illicit Materials
If you do have Westminster College Memorabilia you should contact Westminster College at Westminster@westminster-mo.edu.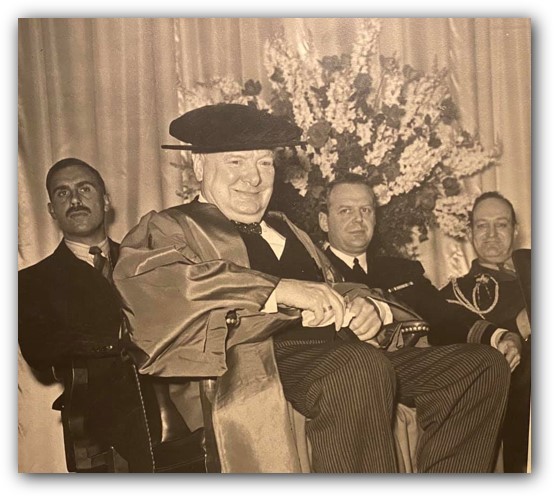 Have a question about donating an artifact? Visit our Frequently Asked Questions About Artifact Donation page for more information.
To learn more about how to care for your artifacts, follow these conservation and preservation guidelines.
Interested in donating an artifact to the National Churchill Museum? Complete the form below and our Collections Department will contact you regarding your donation.
*The completion of this form does not guarantee the object will be accepted into the permanent collection
America's National Churchill Museum is a not-for-profit 501 (c) 3 organization.