Enid and R. Crosby Kemper Lecture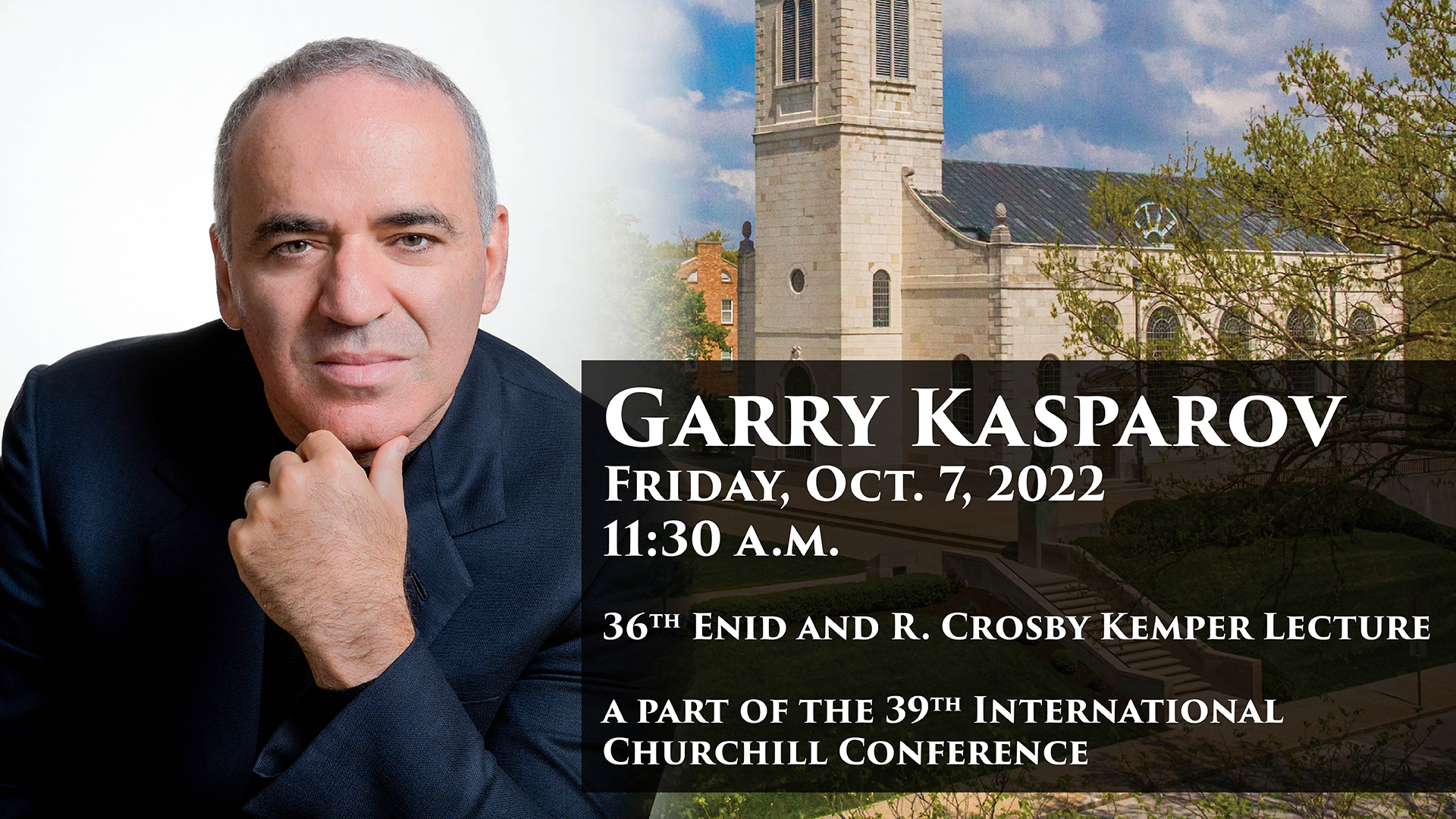 Garry Kasparov delivered the Museum's 36th Enid and R. Crosby Kemper Lecture, "A New Sinews of Peace." The lecture coincided with the induction of new Fellows into the Association of Churchill Fellows of Westminster College.
He is an outspoken advocate for human rights and democracy. Widely considered history's greatest chess player, Kasparov retired in 2005 to form the Russian anti-Putin coalition. Forced into exile by Putin's crackdowns in 2013, he now lives with his family in New York City. He is a frequent contributor to major publications including The Wall Street Journal and The New York Daily News and appears regularly on news programs around the world. In 2015, Kasparov published his prescient book Winter Is Coming: Why Vladimir Putin and the Enemies of the Free World Must Be Stopped. He is the chairman of the Human Rights Foundation and the Renew Democracy Initiative.
The full Fellows Installation Ceremony and 36th Enid and R. Crosby Kemper Lecture was livestreamed and the full video and transcript can be found here.