In the Ag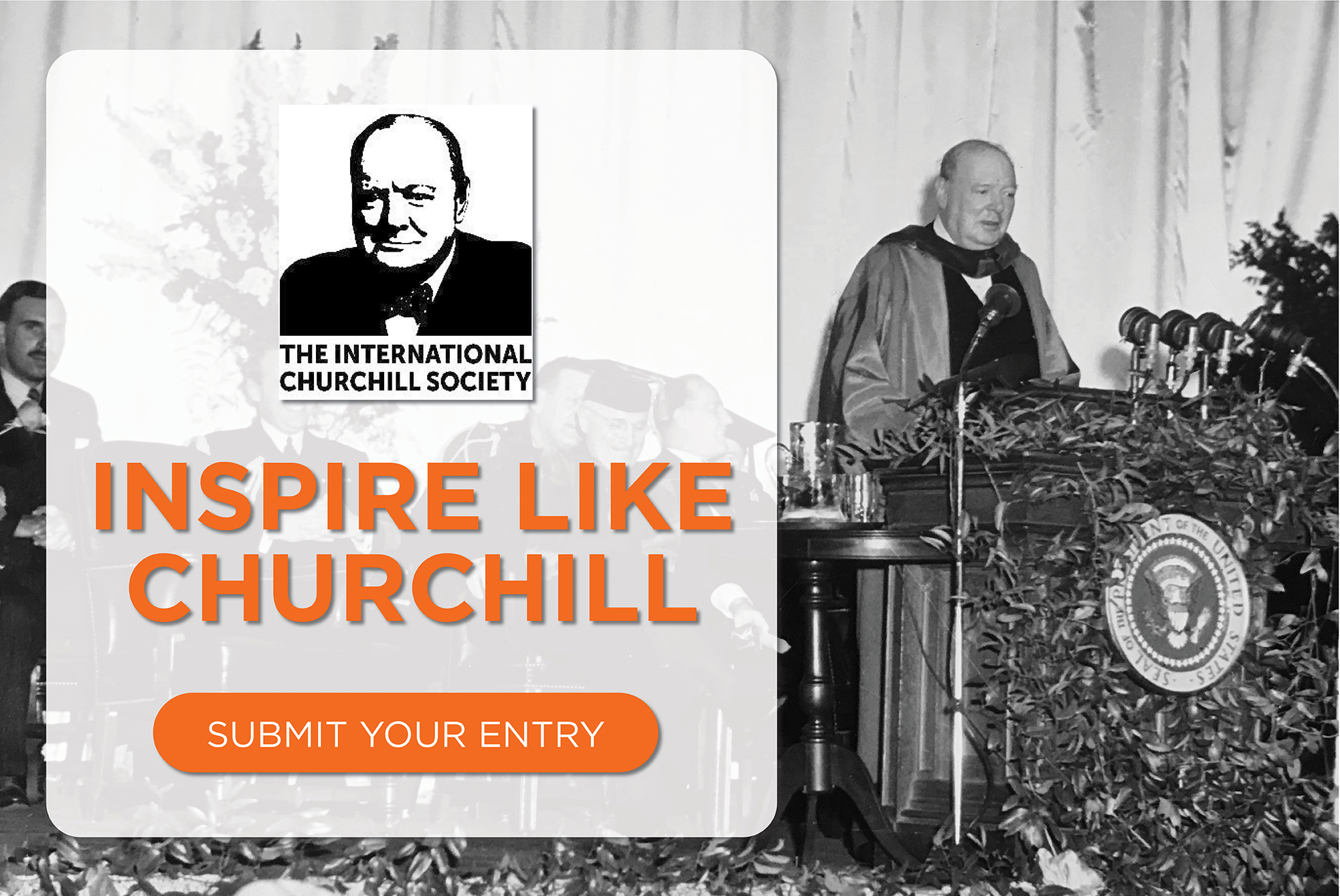 e of COVID-19, Can You Inspire Like Churchill?
A global competition in response to the pandemic, inspired by the famous speeches of Britain's wartime Prime Minister.
Words matter. What our leaders say—and how they say it—during times of crisis can bring comfort to a frightened, demoralized people. They can rally millions to national or even global purpose. The International Churchill Society is launching a worldwide competition in response to the current world health crisis. We are asking people to "Inspire like Churchill" and challenging them to mobilize the English language and send it into battle against Covid-19.
The winner will earn $10,000 for a frontline health organization, hospice, hospital or medical related non-profit of their choosing. There is a second prize of $2,500 and two third prizes of $1,250.
Why hold such a competition?
The Coronavirus threatens the entire world. In terms of global impact and upsetting the daily rhythms of our lives, the closest historical analogy is the Second World War. It is therefore no surprise that at this time of uncertainty and anxiety, many people are looking to the inspiring wartime leadership of Winston Churchill to find solace, determination and hope.

Eighty years ago, in the summer of 1940, Churchill rallied the British people and the world against the forces of tyranny. At the height of the Battle of Britain, Churchill said of the aircrew defending the nation, "Never in the field of human conflict was so much owed by so many to so few." The same can be said today for our medical professionals on the frontline of the pandemic.

How do people enter?

Anyone can enter by emailing a document of up to 300 words or by uploading a video of no longer than 60 seconds and no larger than 2MB, to help inspire the world in today's struggle against COVID-19.

The competition is open to anyone, anywhere in the world, regardless of age, sex, nationality and gender

The closing Date for submissions is 11 am CDT Sunday, May 30, 2020.

The Winners will be announced Tuesday, June 30, 2020 via the competition website.
How can I help publicize the competition?
Please help us reach as many people as possible by retweeting about the competition using #ThinkChurchill.