Midwest Travel Journalists Association Salutes America's National Churchill Museum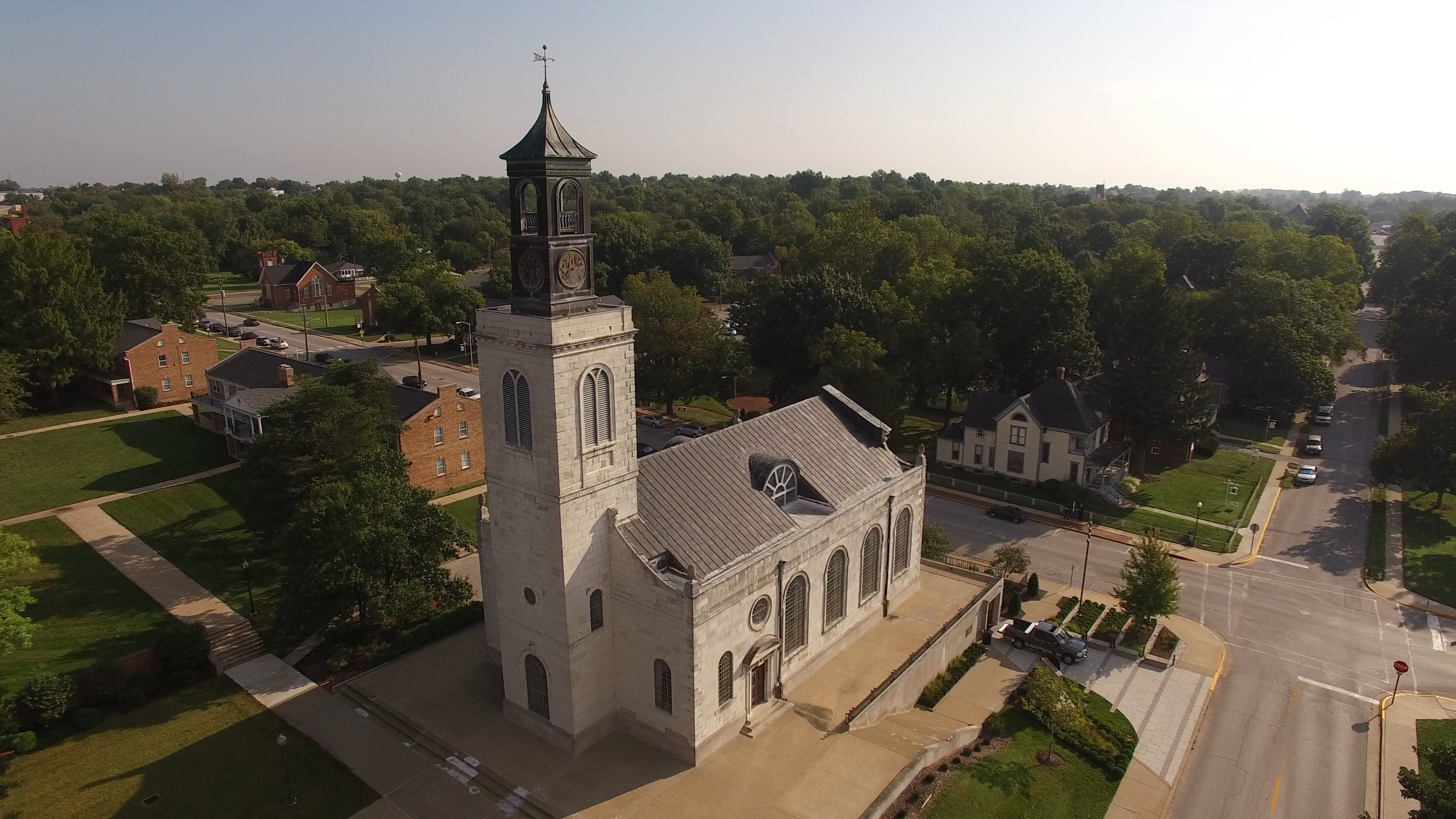 FULTON, MO, July 1, 2019 –America's National Churchill Museum has received a GEMmy Award by the Midwest Travel Journalists Association, which called the museum on the campus of Westminster College here "an outstanding gem that offers travelers an exceptional experience."
The GEMmy is an award created by professional travel journalists and travel industry leaders across 13 Midwestern states, and it recognizes attractions, tours, facilities, accommodations, and experiences "that exemplify the joy, discovery, and education that travel can bring," said MTJA GEMmy Coordinator Elizabeth Ganger.
"Our story -- Churchill's story -- is bold and visionary; it is particularly meaningful that those who share our story -- the travel writers -- have endorsed our efforts with this distinction," said Timothy Riley, Sandra L. and Monroe E. Trout Director and Chief Curator of America's National Churchill Museum. "This GEMmy Award bears witness to the fact the record-number of visitors who have experienced and continue to experience America's National Churchill Museum and the City of Fulton during the Museum's 50th anniversary are not only informed by what they experience here. They are truly inspired."
America's National Churchill Museum, which is celebrating its 50th anniversary this year, is the only museum in North America that is fully dedicated to commemorating the life and times of the 20th Century's greatest statesman, former British Prime Minister Sir Winston S. Churchill.
The museum was established in 1969 on the campus of Westminster College, where Churchill delivered his famous "Sinews of Peace" speech, often called his "Iron Curtain" speech, on March 5, 1946.
It is located in the undercroft of the historic Church of St. Mary the Virgin, Aldermanbury, a 17th Century Christopher Wren church that was bombed at the start of World War II, during the German Blitzkrieg. The church was carefully disassembled and relocated -- all 7,000 stones -- from London to Fulton, and rebuilt according to Wren's original architectural plans.
MTJA members travel extensively around the United States and internationally, and they annually nominate the most outstanding "gems of travel," Granger said. "GEMmys are often awarded to new or smaller located out-of-the-way destinations that are overshadowed by venues with a larger public familiarity, or are somewhat undiscovered by mainstream travelers.
"With this award, the members of MTJA hope to enhance travelers' experiences by pointing out an exceptional gem worth seeking out – like the National Churchill Museum," Granger added.
Granger said the Museum was nominated for the award by MTJA member Carla Waldemar of Minneapolis, Minnesota. Her nomination was approved last month by the MTJA's board of directors, which also awarded GEMmys to seven other "gems of travel" across the country. The Museum was the only site selected in Missouri.
Waldemar's nomination calls the Museum "a global treasure providing an educational experience that cannot be reproduced without travel to Great Britain." It further notes "the museum unreels the life story of Mr. Churchill, complete with photos, newsreels, artifacts and quotes."
"It's not only unique, but intelligently and evocatively captures world-changing events and the man behind them," the nomination states. "To think that such an important moment in history was ignited by the words of Churchill in this tiny Missouri town is really quite amazing. The museum does a terrific job of telling that story and that of a man most Americans have heard of, but don't really, really know that well."
For more information: Rob Crouse, rob.crouse@westminster-mo.edu, 573-592-5019 or 573-291-9399, or Tom Pagano, tompagano@mostrata.com, 314-602-7549