Induction ceremonies were held in the Church of St. Mary the Virgin, Aldermanbury, also home of the National Churchill Museum. Senior Fellow and Winston Churchill's granddaughter, Edwina Sandys M.B.E., a noted artist, bestowed the honor to the new inductees.
To watch the induction ceremony and Jon Meacham's Enid and R. Crosby Kemper Lecture click here.
To watch Sandra L. and Monroe E. Trout Director and Chief Curator Timothy Riley's conversation with General Petraeus click here.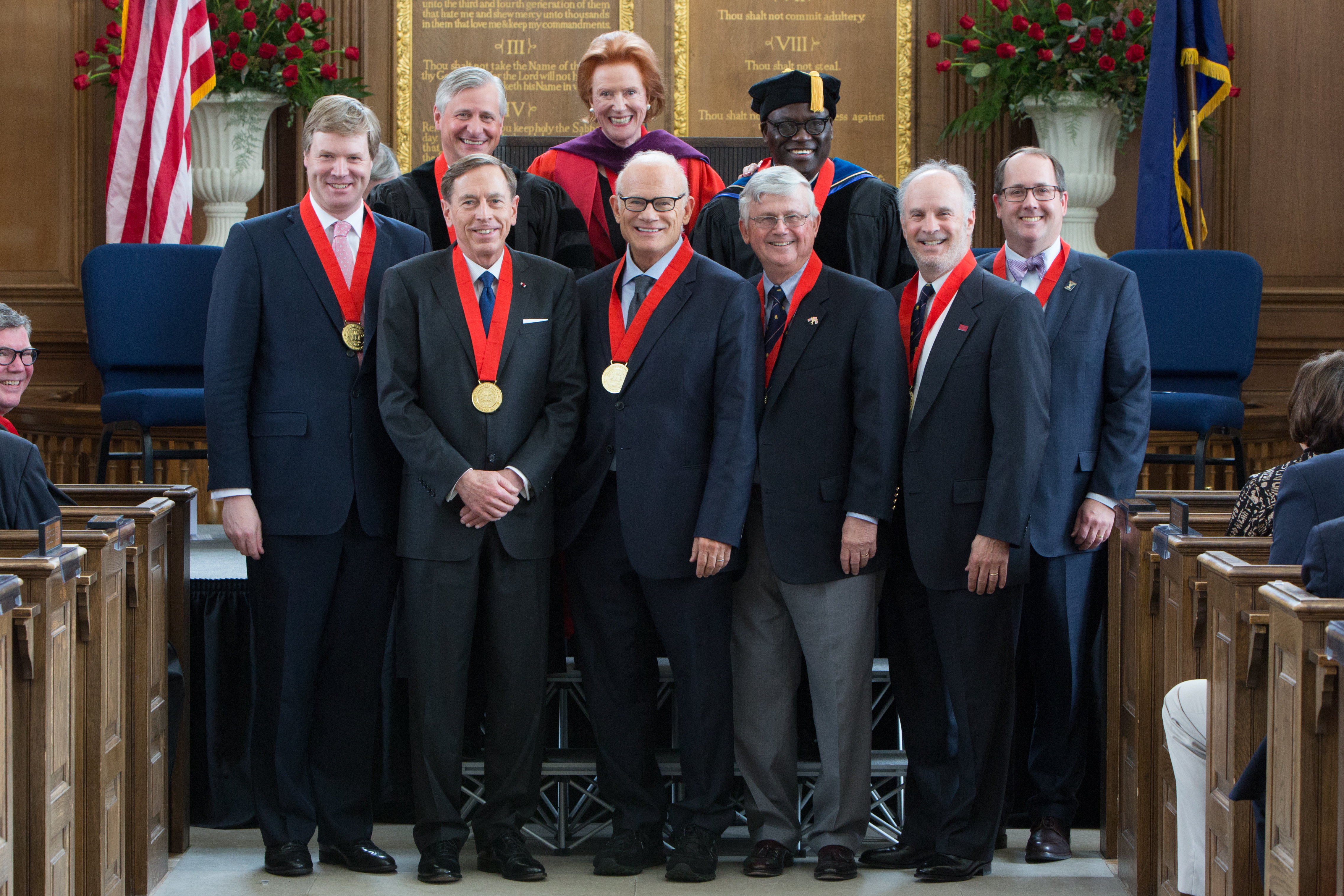 In addition to Petraeus and Meacham, other inductees were; William "Bill" Roedy, former Chairman and CEO of MTV Networks International, Richard C. Marsh, longtime President of the Winston Churchill Society of Michigan; Lee Pollock, former Executive Director of the Churchill Centre and Trustee of the International Churchill Society; Duncan Sandys, the great grandson of Sir Winston Churchill and past Lord Mayor of the City of Westminster; Dr. Benjamin Ola. Akande, President of Westminster College; and, Harold B. "Hal" Oakley, Chair of the Westminster College Board of Trustee of the International Churchill Society.
The Association of Churchill Fellows, founded in 1969, is an honorary society of people dedicated to the development and use of the National Churchill Museum at Westminster College. Past Fellows inductees included Churchill's grandson, Winston Churchill, Walter Cronkite; President Dwight D. Eisenhower; Sir David Cannadine, Lady Mary Soames; British Prime Minister Margaret Thatcher, International Churchill Society Chairman Laurence Geller; and the Right Honorable Earl Mountbatten of Burma.