2°C The Photography of John Rollins
We are pleased to present the exhibition 2° C featuring photographs of National Geographic award-winning photographer, John Rollins.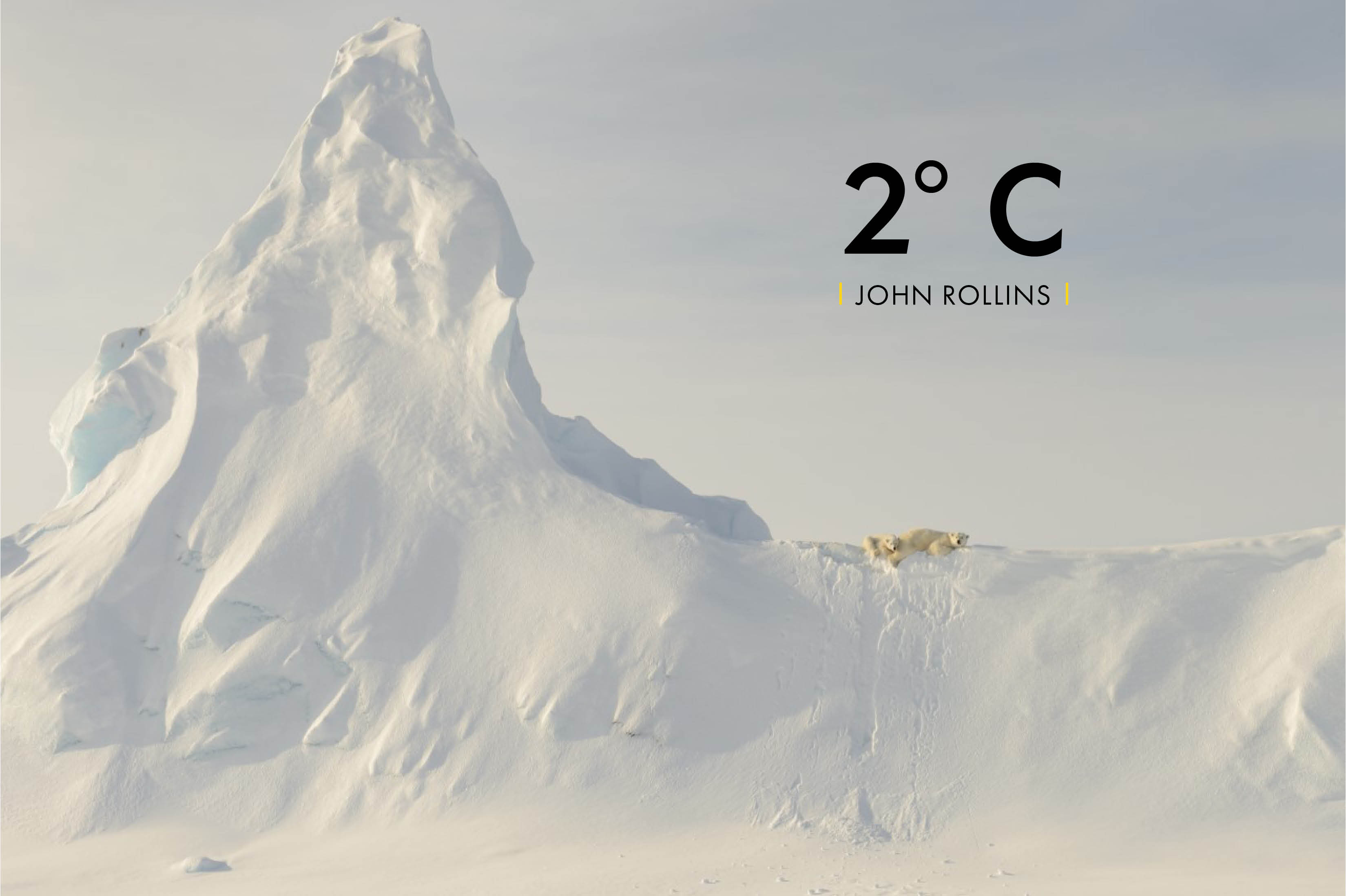 A Kansas-City-based attorney and Westminster College alumnus, Rollins was one of National Geographic's Travel Photographers of the Year in 2016. His photographs have been published in leading journals throughout the world, including U.K., Australia, Germany, and Japan. His photograph Bears on a Berg (pictured) was included in the National Geographic story "Pristine Seas" in 2016. The image was also a National Geographic "Daily Dozen" selection a National Geographic "Top Shot" and is the most discussed polar bear photo ever on National Geographic's Your Shot user site.