Beginning on March 24, America's National Churchill Museum will display Fritz Faiss: Degenerate to Resilient a exhibition of works of art by Holocaust survivor, Fritz Faiss (German 1905-1981).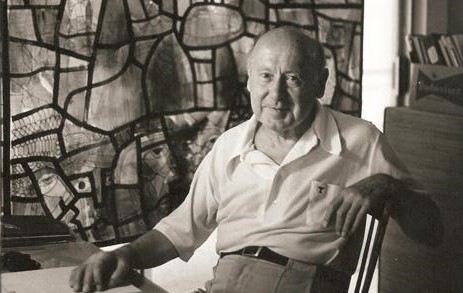 The exhibition features rarely exhibited works by German-born artist Fritz
Faiss.
Faiss
was a student of Paul Klee (1879-1940) and Wassily Kandinsky (1866-1944) at The Bauhaus, Germany's famed school of fine crafts and arts.
He
enjoyed critical acclaim as a master woodcut artist and painter in Germany in the years between World War I and World War II.
Faiss's reputation and artistic career was stunted abruptly in 1937, when his work was declared entartete (degenerate) by the Nazis. His jagged figures and the exaggerated perspective of his compositions were thought to be the antithesis of Hitler's ideal German.
He was forbidden to paint, exhibit, or send his work out of Germany. Faiss was placed into a forced labor camp and, later, the subject of medical experiments performed by Nazi doctors.
Fritz survived and was released at the end of the war. In 1947, the American Military Government in Pforzheim sponsored the first post-war exhibition of his work. In 1951 Faiss immigrated to the United States, where he resumed his career as an artist while teaching at U.C.L.A. and the State University of California-Northridge. In 1976, Faiss suffered a stroke and lost the ability to work with his right hand. Undaunted, he continued to work using his left hand until his death in 1981
While most of Fritz Faiss's work from before and during World War II disappeared with other "degenerate" art or was destroyed in Allied bombings, some work survived numerous Gestapo searches because Faiss hid them in woodpiles or pasted innocuous paintings over them and hung them on his studio walls.
The present exhibtion draws together select work created before, during and after World War II.