Fellow Andrew Roberts to Give Enid and R. Crosby Lecture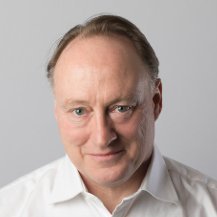 Join us on May 4 when Churchill Fellow Andrew Roberts will discuss his widely acclaimed Churchill biography and New York Times bestseller, Churchill: Walking with Destiny. Fellow Roberts joins legendary Churchill biographer Sir Martin Gilbert to be the only person to twice give the prestigious Enid and R. Crosby Lecture.
"Unarguably the best single-volume biography of Churchill . . . A brilliant feat of storytelling, monumental in scope, yet put together with tenderness for a man who had always believed that he would be Britain's savior." —Wall Street Journal
This lecture is part of Churchill Fellows Weekend and the 50th Anniversary Celebration of America's National Churchill Museum. To register for this or other scheduled events, click here.
Watch Fellow Andrew Roberts discuss his ground-breaking Churchill biography here.