Music in the Age of Christopher Wren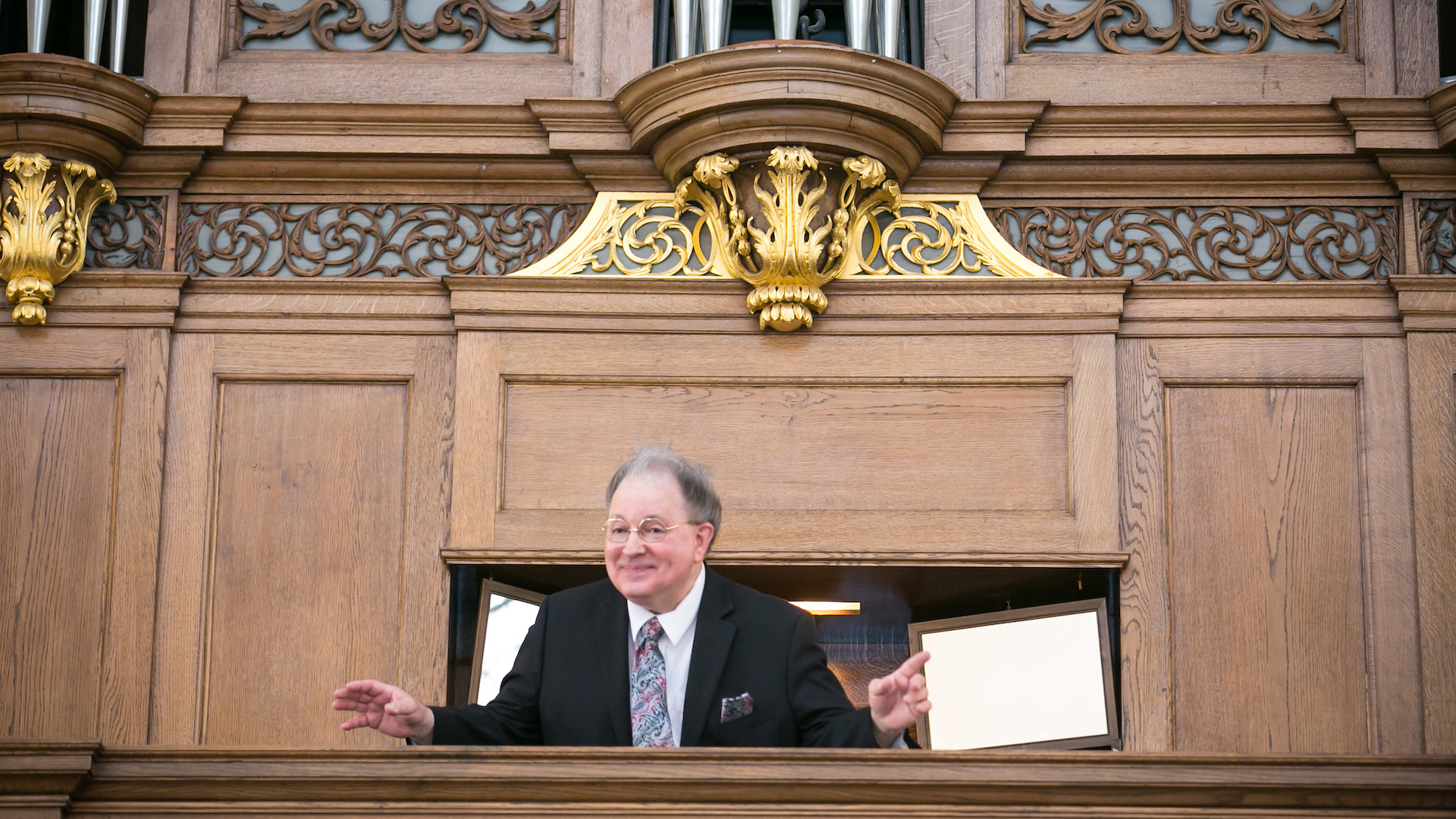 Music in the Age of Christopher Wren
Church of St. Mary the Virgin, Aldermanbury
Saturday, February 25, 2023
1:00 pm
Free with Museum admission
This organ recital acknowledges the 300th year since the passing of one of the most highly acclaimed of English architects, Sir Christopher Wren (October 1632 - March 1723). St. Paul's Cathedral, in Ludgate Hill, London, completed in 1710, is regarded as Mr. Wren's greatest architectural masterpiece.
In an age with low expectations for mortal longevity, Christopher Wren's 90-year lifespan is, in itself, remarkable. During his lifetime, he would have witnessed gradual changes in musical styles, from early Baroque to mature Baroque, to the first post-Baroque developments leading to what we now regard as the Classic period in Western music.
The musical works of this brief program are from composers whose lifespans overlapped, either completely or in part, with the lifespan of Christopher Wren. Felix Mendelssohn is the only exception here, as his birth post-dated Wren's passing; however, there is still a thread of connection between Christopher Wren and Felix Mendelssohn. We will remember Mendelssohn as a strong advocate for the music of Johann Sebastian Bach (1685-1750). Bach had fallen out of favor in the early 19th-century, and Mendelssohn was a key figure for renewing interest in Bach's music. As early as June 10, 1832, as documented by the Mendelssohn biographer William Smith Rochstro, and continuing into the 1840s, Mendelssohn made several trips from his German homeland to perform music in London. Mendelssohn was first introduced into music circles in London by his English contemporary and good friend, Samuel Sebastian Wesley (1810-1876). Wesley and Mendelssohn shared a mutual passion for the music of Johann Sebastian Bach. Mendelssohn discovered the organ of St. Paul's Cathedral in the 1830s. At that time, the organ in St. Paul's Cathedral had gone through a century of development, with several organ-builders having attended to its maintenance and gradual expansion. The St. Paul's Cathedral organ in the year 1840 was unusually advanced in design, owing mostly to the presence of three manuals, plus a pedalboard with a compass of 25 notes. Prior to the 19th-century, and unlike organs of the same time in Germany, one rarely saw a pedalboard on an English organ. The pedalboard on the organ at St. Paul's Cathedral was similar to the more advanced organ pedalboards at that time in Germany, and this allowed Mendelssohn to perform the pedal parts found in the organ works of Johann Sebastian Bach. The St. Paul's Cathedral organ, as well as the symmetry and style in Christopher Wren's architecture, surely inspired Mendelssohn to compose his own organ Preludes and Fugues and Organ Sonatas.
---
Wren 300
Wren 300 is a multi-faceted celebration of the life and work of the renowned British architect, mathematician, astronomer, and scientist Sir Christopher Wren on the tercentenary of his death. Learn more about Wren and find other events at wren300.org
---
About the Artist
Frederick Hohman, through appearances on radio, television and on-line media, is one of today's most visible of American organists. Frederick's years at the Eastman School of Music span 1974 to 1990, where he earned Eastman's Performer's Certificate, Mus.B., M.M. and D.M.A. degrees. While a student in the 1970s, he hosted and performed upon a weekly American syndicated FM radio series, called Pro Organo. In 1984, Frederick was First Prize Winner in two prestigious organ-playing competitions (the Poister in New York and the Mader in California). These awards led to recital tours throughout America, with foreign tours in Australia and Scandinavia.
In 1985, Frederick founded Pro Organo, a recording label with which he has produced over 300 Compact Disc releases, with a focus on new choral and organ music. The label now enjoys worldwide digital distribution by Naxos. In 1994, Maestro Hohman recorded the compact disc The English Connection on the Mander Organ in St. Mary the Virgin, Aldermanbury. From 1996 to 2001, Frederick's "Midnight Pipes" television series aired on affiliates with American Public Television. On-line, Frederick's playing of Widor's famous Toccata in F has tallied more than 3.5 million YouTube views.
Frederick has adjudicated more than 20 national and international organ playing competitions. As a composer / arranger, Frederick is the 2019 Winner of the American Guild of Organists' Pogorzelski-Yankee New Organ Music Composition Competition. His original organ music and organ transcriptions are published by Wayne Leupold Editions and Zarex Scores. In 2016, the American Guild of Organists commissioned Frederick to appear as instructor in a series of 30 on-line YouTube videos, entitled "Lessons for the New Organist."
Originally a St. Louis native, for the past 30 years, Frederick has made his home with spouse Elizabeth in north central Indiana.
Frederick Hohman is a Churchill Fellow of Westminster College.
Websites: FrederickHohman.net ProOrgano.com