Hancock Symposium: Nick Cave
17th Hancock Symposium at Westminster College
Featured Event: An Evening with Nick Cave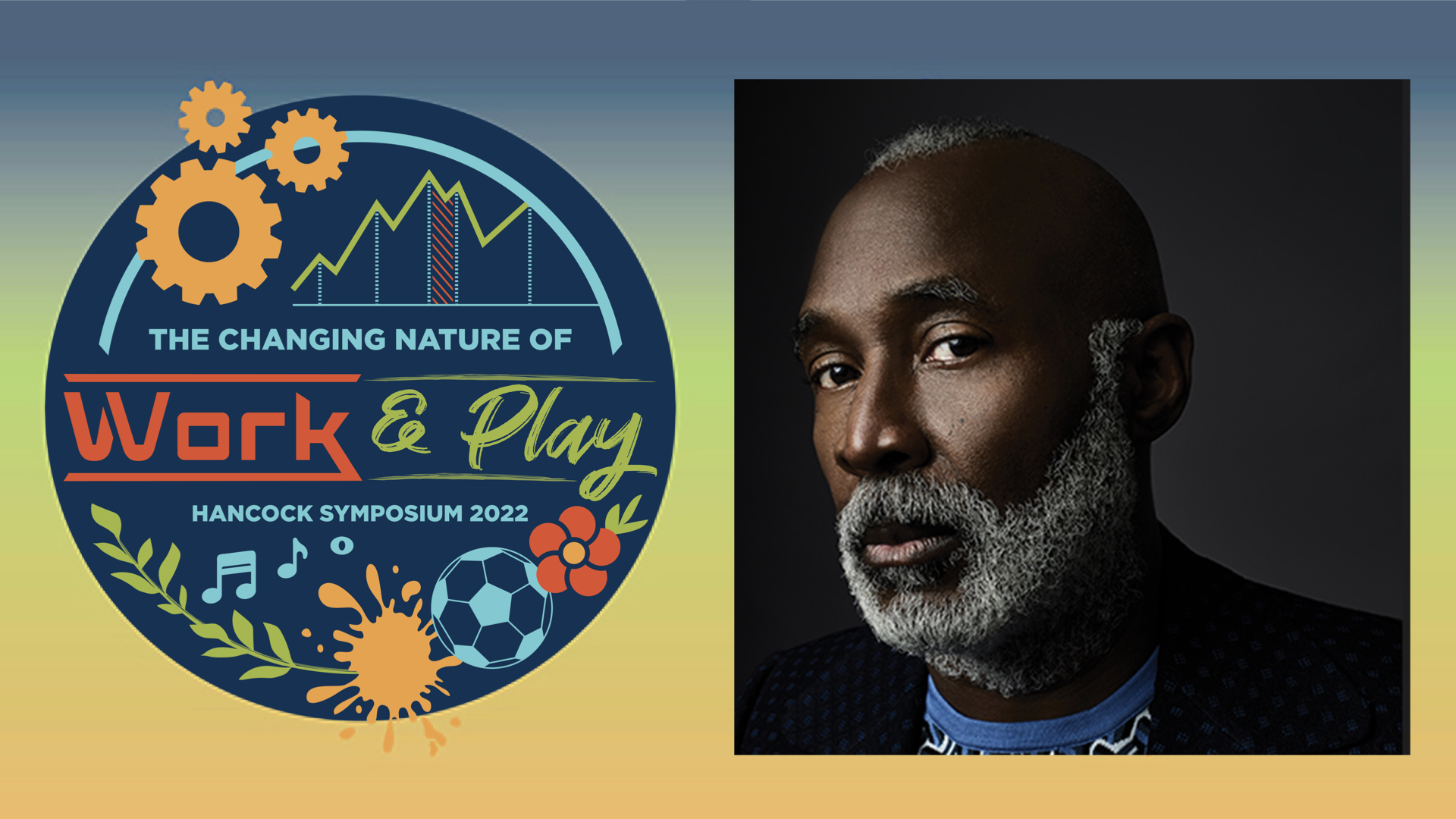 Wednesday, September 14, 2022
7 pm Champ Auditorium
Free and open to the public
Nick Cave has been described in The New York Times as "the most joyful, critical artist in America." Join the Chicago-based artist, educator, and messenger when he returns to his hometown of Fulton to give a special presentation on his life and art. Expect an evening of profound and compassionate analysis. Columbia artist Kenny Greene will lead the discussion, followed by a Q&A with the audience.
Sponsors for this event include America's National Churchill Museum, the Callaway Bank, and Mr. and Mrs. Victor Pasley. The event is also supported by a grant from the Missouri Humanities Council.
Nick Cave works between the visual and performing arts through a wide range of mediums including sculpture, installation, video, sound and performance. Cave is well known for his Soundsuits, sculptural forms based on the scale of his body, initially created in direct response to the police beating of Rodney King in 1991. Soundsuits camouflage the body, masking and creating a second skin that conceals race, gender and class, forcing the viewer to look without judgment. They serve as a visual embodiment of social justice that represent both brutality and empowerment. Throughout his practice, Cave has created spaces of memorial through combining found historical objects with contemporary dialogues on gun violence and death, underscoring the anxiety of severe trauma brought on by catastrophic loss. The figure remains central as Cave casts his own body in bronze, an extension of the performative work so critical to his oeuvre. Cave reminds us, however, that while there may be despair, there remains space for hope and renewal. From dismembered body parts stem delicate metal flowers, affirming the potential of new growth. Cave encourages a profound and compassionate analysis of violence and its effects as the path towards an ultimate metamorphosis. While Cave's works are rooted in our current societal moment, when progress on issues of global warming, racism and gun violence (both at the hands of citizens and law enforcement) seem maddeningly stalled, he asks how we may reposition ourselves to recognize the issues, come together on a global scale, instigate change, and ultimately, heal.
2022 Hancock Symposium "The Changing Nature of Work and Play" Technology, a pandemic, social justice movements, and generational shifts are just a few of many factors that have influenced the nature of employment, demanding a more flexible and collaborative work environment. From scientists around the globe putting their heads together to create a vaccine, to symphonies making music in harmony on Zoom, to couples job-sharing or flex-timing in order to meet the demands of family, the workplace of the future will require innovative and adaptable minds to maximize performance and employee satisfaction. At the same time, psychologists and Gen Z'ers alike understand the need for relaxation and "play" if workers are to be at their best. But play, likewise, has become marked by the influence of technology, as online gaming communities continue to rise, competing quite literally with physical games and sports. Finding the ideal balance of work, life, and play—for the individual, the employer, and our economy—becomes more challenging all the time.  This Symposium will engage experts who will help us understand the impact of the changes we see and help us think carefully about the lives we want to build for ourselves. It will highlight the importance of values, character, lifelong learning, and problem-solving--all key components of a liberal arts education.