Royal Air Force Air Commodore to present Ensign in Aldermanbury Ceremony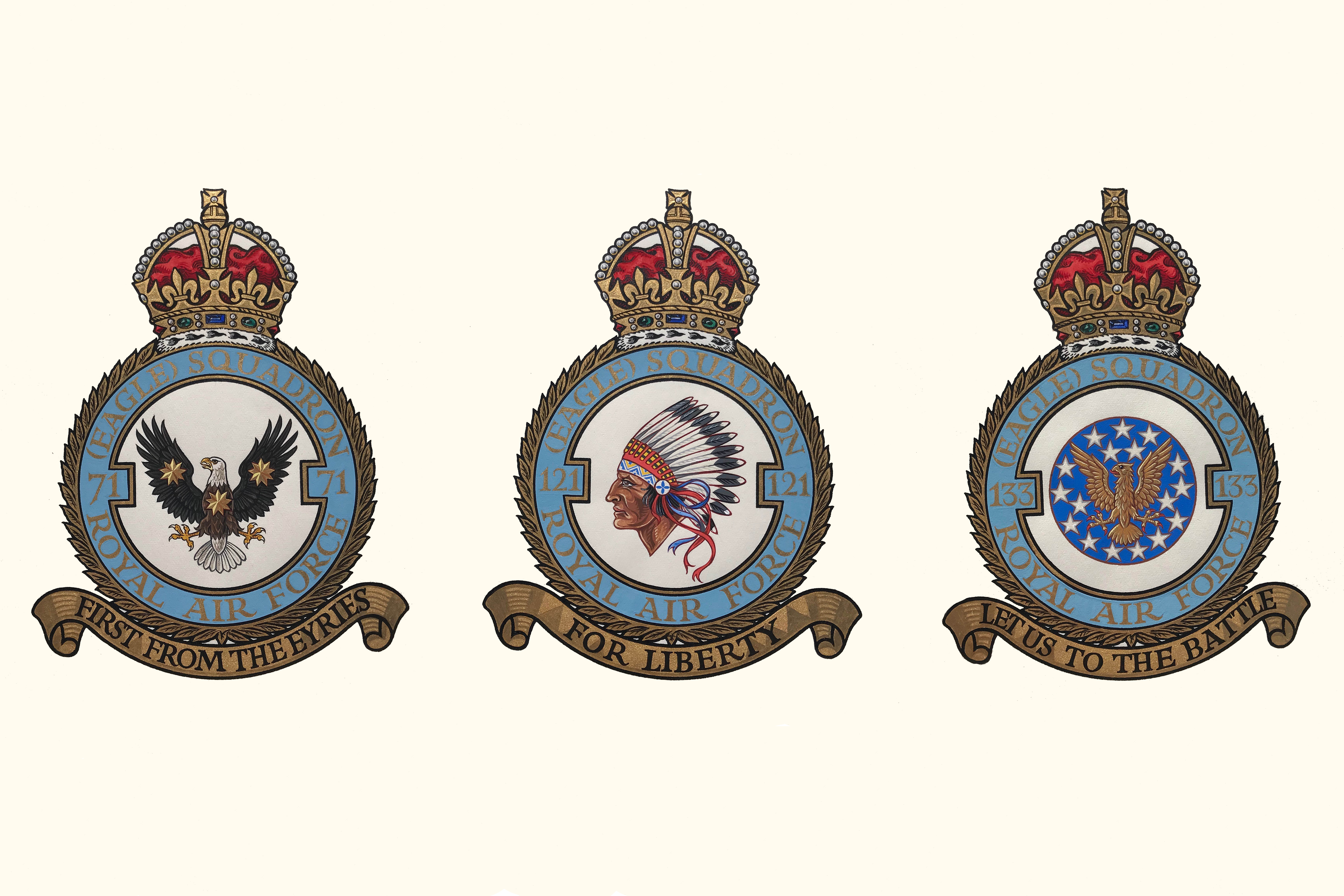 Air Commodore James Linter OBE, Royal Air Force Air Attaché at the British Embassy in Washington, D.C. will present a Royal Air Force Ensign to America's National Churchill Museum in an 11:00AM ceremony on Wednesday, August 14. The ceremony will be conducted in St. Mary the Virgin, Aldermanbury, the official Chapel of the Eagle Squadrons.
Also participating in the ceremony are Westminster College President Fletcher Lamkin, Ph.D.; Gen. (Ret.) Richard Harding, USAF; Gary D. Joiner, Ph.D., Director Strategy Alternatives Consortium, Chair & Professor of History Louisiana State University, Shreveport, Louisiana; and Timothy Riley, Sandra L. and Monroe E. Trout Director and Chief Curator.
The Eagle Squadron Badges illustrated here were originally approved by His Majesty King George VI and were painted at the College of Arms and gifted by the Royal Air Force to America's National Churchill Museum on the occasion of a Service of Gratitude and Thanksgiving held in St. Mary the Virgin, Aldermanbury on 26th September 1992.