Live Webcast: Churchill This Day #2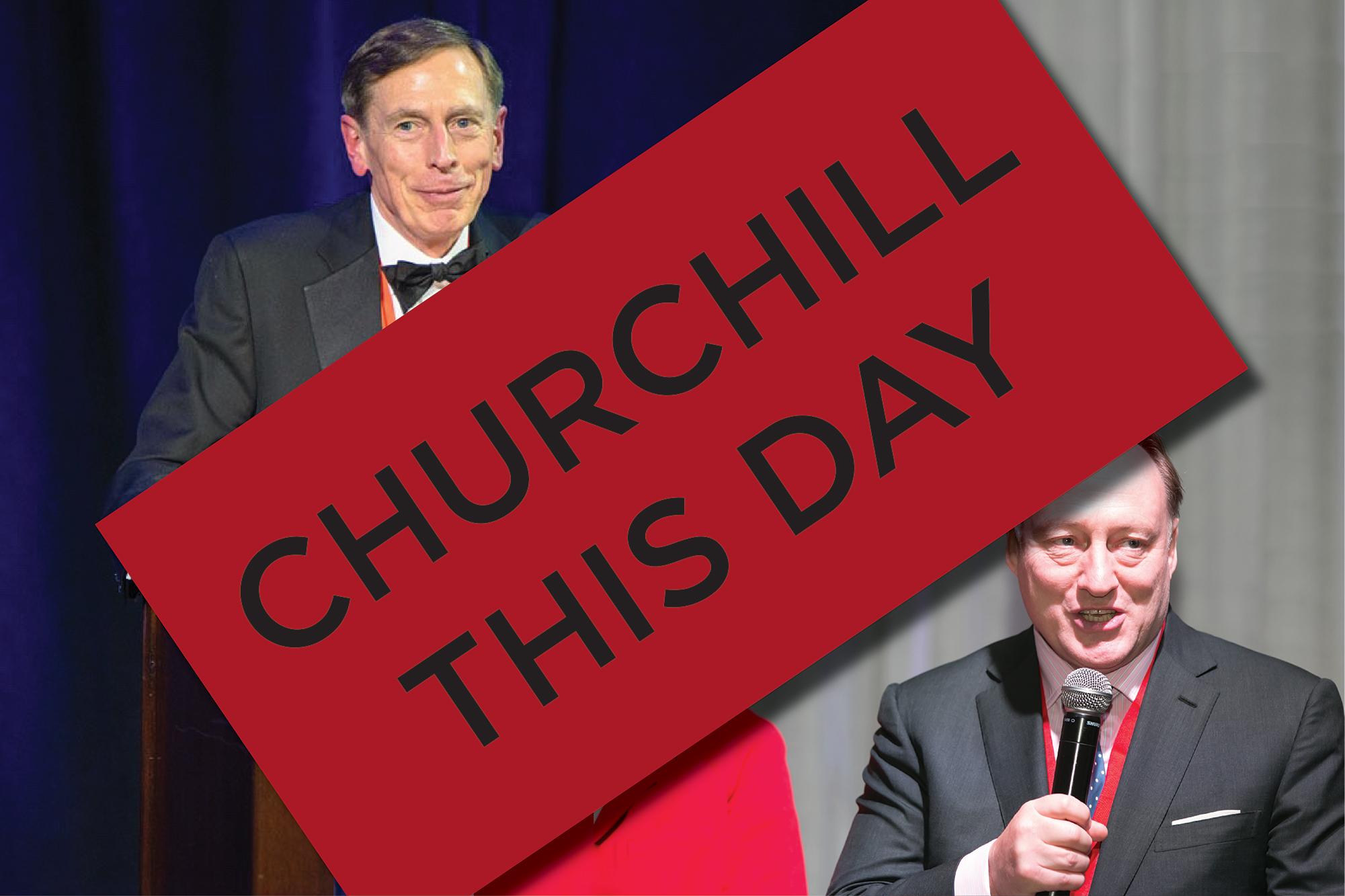 On Friday, April 17 at 12:00 noon (CDT) we broadcast for a live webcast discussion about Winston Churchill and leadership in times of crisis with author, historian and Churchill biographer Andrew Roberts and Gen. (USA RET) David H. Petraeus. Both Churchill Fellows of Westminster College, Roberts and Petraeus discussed the qualities of leadership that history and experience reveal are needed in difficult and dangerous times.
This webcast was streamed live on the Museum's YouTube channel, which may be accessed here. The archived webcast is free, open to the public and no registration is required.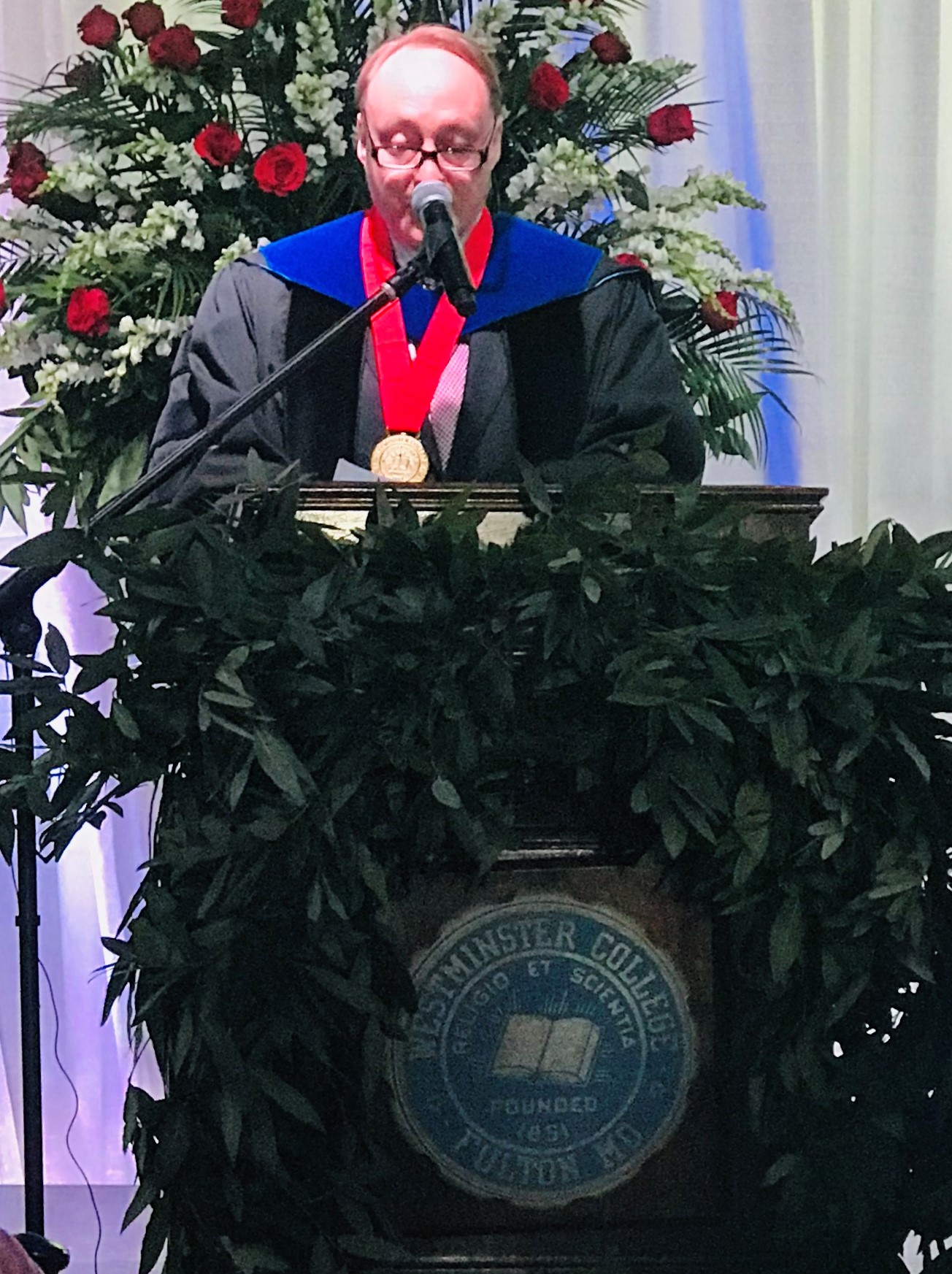 Dr. Andrew Roberts is a Visiting Professor at the War Studies Department of King's College, London, a Distinguished Fellow at the New-York Historical Society, and the Roger and Martha Mertz Visiting Research Fellow at the Hoover Institution at Stanford University. Dr. Roberts is also a Churchill Fellow of America's National Churchill Museum and received an honorary degree from Westminster College in 2000. He has written thirteen 13 books, including Eminent Churchillians, Hitler and Churchill, A History of the English-speaking Peoples Since 1900, The Storm of War and Napoleon. His biography Churchill: Walking with Destiny spent nine weeks on the New York Times bestseller list and has been described by nine newspapers, including the New York Times, Wall Street Journal and Sunday Times, as the best biography of Churchill ever written. Since the last major biography of Churchill, forty-one sets of papers have been deposited at the Churchill Archives in Cambridge, and The Queen has allowed Roberts to be the first Churchill biographer to research her father King George VI's diary records of Churchill's weekly audiences with him during the Second World War. His most recent book, Leadership in War: Essential Lessons from Those Who Made History, was released in October, 2019.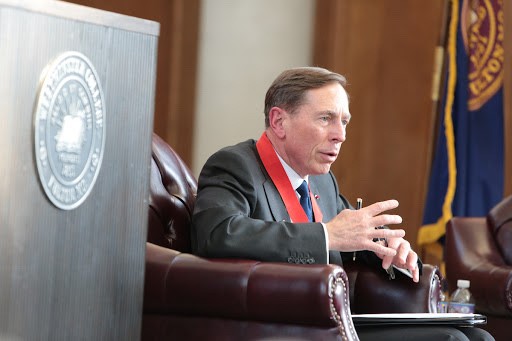 Gen. (Ret.) David H. Petraeus is a partner with the global investment firm KKR and the chairman of the KKR Global Institute. He is also a Judge Widney Professor at the University of Southern California, a senior fellow at Harvard University's Belfer Center, co-chairman of the Woodrow Wilson Institute's Global Advisory Council, senior vice president of the Royal United Services Institute and a member of the boards of the Institute for the Study of War, the Atlantic Council, the McCain Institute and 10 veterans service organizations. He is also engaged in personal venture capital investing. During his 37-year career in the United States Army, Gen. Petraeus was widely recognized for his command of the organization that produced the U.S. Army's counterinsurgency manual and overhauled all aspects of preparing U.S. Army leaders and units for deployment to combat; for his leadership of the surge in Iraq, during which violence in Iraq was dramatically reduced; and for his command of coalition forces in Afghanistan as they reversed the momentum of the Taliban and enabled the commencement of the transition of tasks to Afghan forces. He culminated his military career with six successive general officer commands, five of which were in combat. After Gen. Petraeus' retirement from the military, he served as director of the CIA, leading the agency during a period that saw significant achievements in the fight against Al Qaeda and its affiliates and guiding the development of a strategic plan to guide the agency. A graduate with distinction from the United States Military Academy, he also earned a Ph.D. in an interdisciplinary program of international relations and economics from Princeton University's Woodrow Wilson School of Public and International Affairs and later completed a fellowship at Georgetown University's School of Foreign Service. Gen. Petraeus has received numerous U.S. military, State Department, NATO and U.N. medals and awards, and he has also been decorated by 13 foreign countries.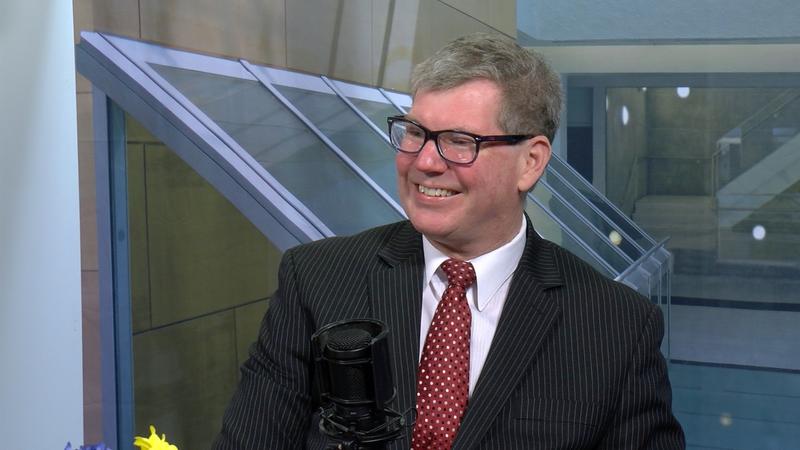 Timothy Riley (moderator) is the Sandra L. and Monroe E. Trout Director and Chief Curator of America's National Churchill Museum and a Churchill Fellow of Westminster College. While providing leadership for the Museum, he curates exhibitions about Winston Churchill throughout the United States and frequently writes and lectures about Winston Churchill, his life, and his legacy.