Beyond the Iron Curtain: A New Blueprint for Security [Webcast August 7]
Nearly 75 years ago, Winston Churchill created a blueprint for national and international security in his "Sinews of Peace" or 'iron curtain' speech at Westminster College. The foundations of U.S. national security policies and institutions, as well as diplomatic norms, were informed and inspired by Churchill's words — words that helped the West to wage and win the Cold War.
But what of today? In an age when communication is nearly instantaneous, diffused,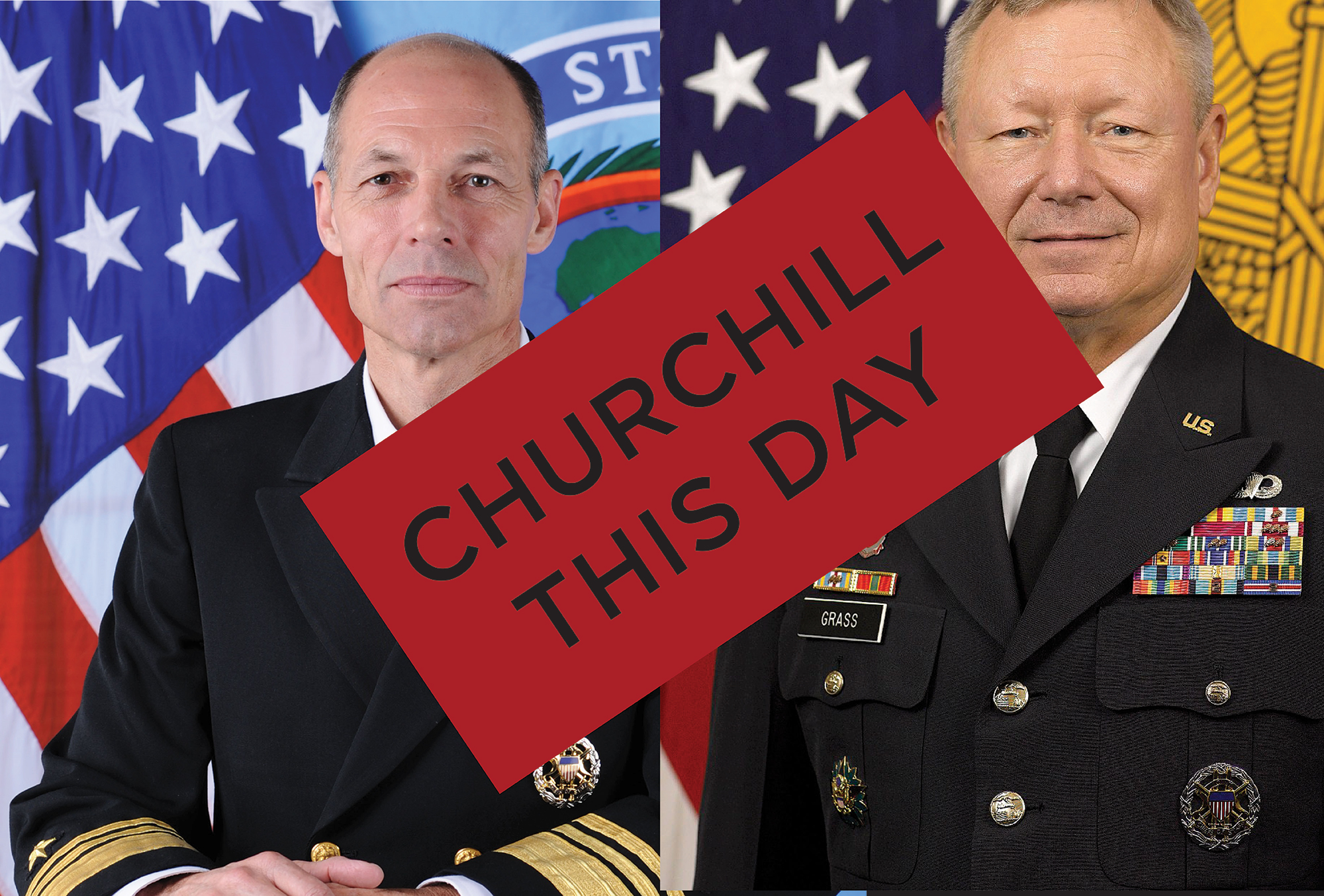 and received with diminished discernment, how secure is the safety and welfare of those who value freedom and progress? The stakes are high as cyberattacks, disinformation campaigns, and terrorism pose new and grave threats.

Join us at 12:00 Noon (CDT) on Friday, August 7 for this special live webcast with Gen. (USA Ret) Frank J. Grass and Admiral (USN Ret) Michael T. Franken as they explore a new blueprint for national security. This panel will be introduced by Sandra L. and Monroe E. Trout Director and Chief Curator Timothy Riley and moderated by Dr. Tobias T. Gibson, Dr. John Langton Professor of Legal Studies and Political Science at Westminster College.


General (Ret) Frank J. Grass

General Grass served as the 27th Chief, National Guard Bureau and as a member of the Joint Chiefs of Staff. In this capacity, he served as a military adviser to the President, Secretary of Defense, National Security Council and is the Department of Defense's official channel of communication to the Governors and State Adjutants General on all matters pertaining to the National Guard. He was responsible for ensuring that the more than 470,000 Army and Air National Guard personnel are accessible, capable and ready to protect the homeland and to provide combat resources to the Army and Air Force. Prior to his current assignment, General Grass served as Deputy Commander, United States Northern Command and Vice Commander, United States Element, North American Aerospace Defense Command (USELEMNORAD) at Peterson Air Force Base, Colorado. As Deputy Commander, United States Northern Command, General Grass helped lead the command to anticipate, prepare and respond to threats and aggression aimed at the United States, its territories and interests within the assigned area of responsibility and as directed by the President or Secretary of Defense, provide Defense Support of Civil Authorities, including consequence management operations. General Grass enlisted in the Missouri Army National Guard in October 1969. He attended the Missouri Army National Guard Military Academy Officer Candidate School and was commissioned in the Engineer Corps in 1981. He has served in a variety of command and staff positions as a traditional National Guard Soldier, in the Active Guard and Reserve program, and on active duty. In his first general officer assignment, he served as Deputy Director of the Army National Guard in Arlington, Virginia.

Vice Admiral Michael T. Franken

Michael T. Franken is a former United States Navy Officer. His final posting was as Deputy Director of Military Operations for the United States Africa Command. He is a graduate of the College of Engineering at the University of Nebraska as well as the College of Physics at the Naval Postgraduate School.

Franken's formative operational assignments were in guided missile destroyers. He was the first commanding officer of USS Winston S. Churchill (DDG81)and served on the USS King (DDG 41), USS Dahlgren (DDG 43) and USS Barry (DDG 52). As commodore, he commanded Destroyer Squadron 28 and Task Group 152.0 for the Eisenhower Strike Group. Franken also served as the U.S. Africa Command's deputy for military operations.

In Washington, D.C., he served a fellowship in congressional affairs for the Office of the Secretary of the Navy; as the political-military chair in the Chief of Naval Operations' Executive Panel in Information, Plans and Strategy's Deep Blue staff; in the Assessments Division in support of Navy's representation in the Joint Requirements Oversight Council and in the Joint Staff's Joint Operations Division. He presented the worldwide orders book to Secretary Donald Rumsfeld from 2003 to 2005 and was the first military officer to serve as a legislative fellow for the late Sen. Edward M. Kennedy. Admiral Franken is a Churchill Fellow of Westminster College.