Aldermabury Bells Toll for Notre Dame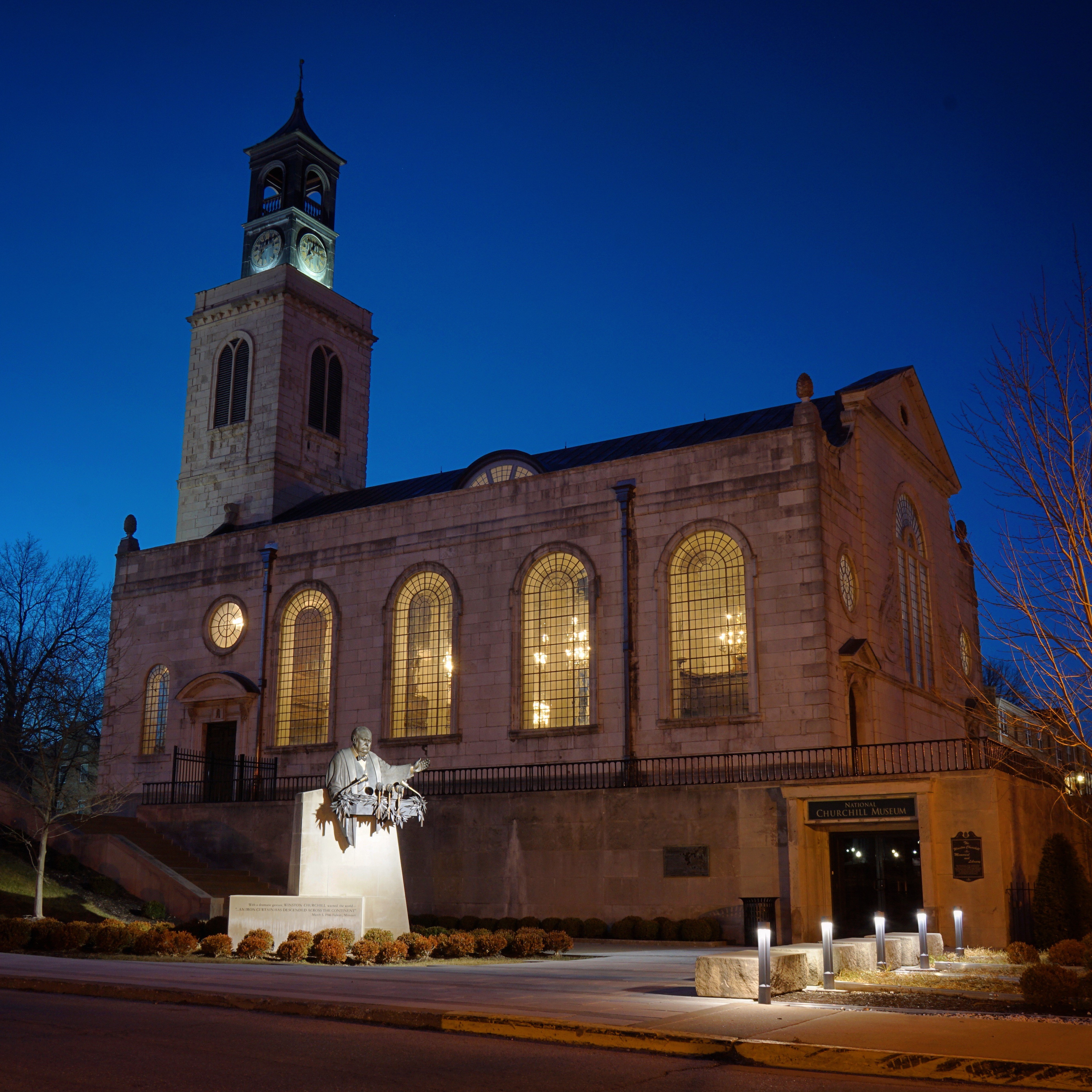 Photo: Steve Springmeyer
The bells of St. Mary the Virgin, Aldermanbury tolled Thursday at 7:00 p.m. for seven minutes as a symbol of solidarity after the tragic fire at the Cathedral of Notre Dame in Paris.
The Archbishop of Canterbury, Most Rev. Justin Welby and the Archbishop of York, Dr. John Sentamu called upon all churches in the United Kingdom to toll their bells in such fashion.
Aldermanbury, which was relocated from London to Fulton in the 1960s as a memorial to Sir Winston Churchill, answered the call. You may watch and listen to the archived video on Facebook Live.
Bells rang across France on Wednesday evening in recognition of the fire that destroyed the spire of Notre Dame on Monday night. The historic French cathedral's roof was also destroyed but its towers, stained-glass rose windows, organ and artwork were saved. No one was killed in the fire.
London's Church of St. Mary the Virgin, Aldermanbury—like Notre Dame—was originally constructed in the twelfth century. William Shakespeare is believed to have worshipped there. It was destroyed in the Great Fire of London in 1666.
Aldermanbury was rebuilt in the 1670s by Sir Christopher Wren, architect of St. Paul's Cathedral, and proudly stood in London for nearly 300 years before it was bombed and severely damaged on December 30, 1940 during World War I.
Westminster College and United States Presidents Kennedy, Johnson, Eisenhower and Truman led a national effort to rebuild Aldermanbury as a permanent memorial to Winston Churchill, who gave his 'Iron Curtain' speech at the college in 1946.
Aldermanbury will celebrate its 50th anniversary at Westminster College during a series of events from May 3-5.
Museum director Timothy Riley shared his thoughts about the unthinkable fire at the Cathedral of Notre Dame in Paris with hopes that, like Fulton's London church—twice ravished by flames—the great Gothic cathedral soon will stand proudly again in Paris.
Frenchmen! For more than thirty years in peace and war I have marched with you. I am marching still along the same road. Tonight I speak to you at your firesides, wherever you may be, or whatever your fortunes are. I repeat the prayer upon the louis d'or, 'Dieu protège la France'
-Winston Churchill 21 October 1940 via radio broadcast to France

In 1666, and again in 1940, St. Mary the Virgin, Aldermanbury experienced infernos that left devastation and destruction in their wakes. On each occasion, the resolve and resilience of women, men, and nations rebuilt and restored a magnificent church. It now stands as a symbol of steadfastness in the face of adversity here at America's National Churchill Museum at Westminster College in Fulton, Missouri.

So as our bells chime tonight from Fulton, we say to the people of Paris, and to all those throughout the world who aspire to things great and good, we march with you resolute in our common humanity that we may find the phoenix that will surely rise in majesty from the ashes on the Île de la Cité.
-Timothy Riley, Sandra L. and Monroe E. Trout Director and Chief Curator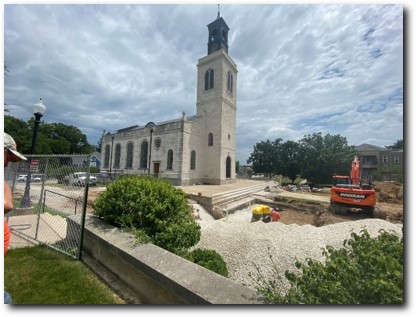 Photo: VILevi/Shutterstock