America's National Churchill Museum Celebrates 50 Years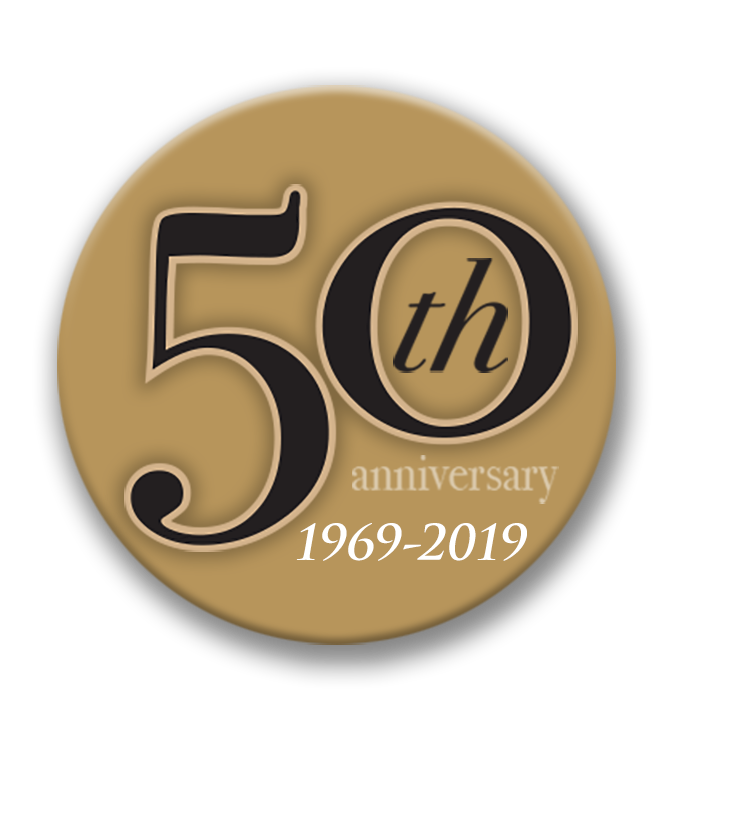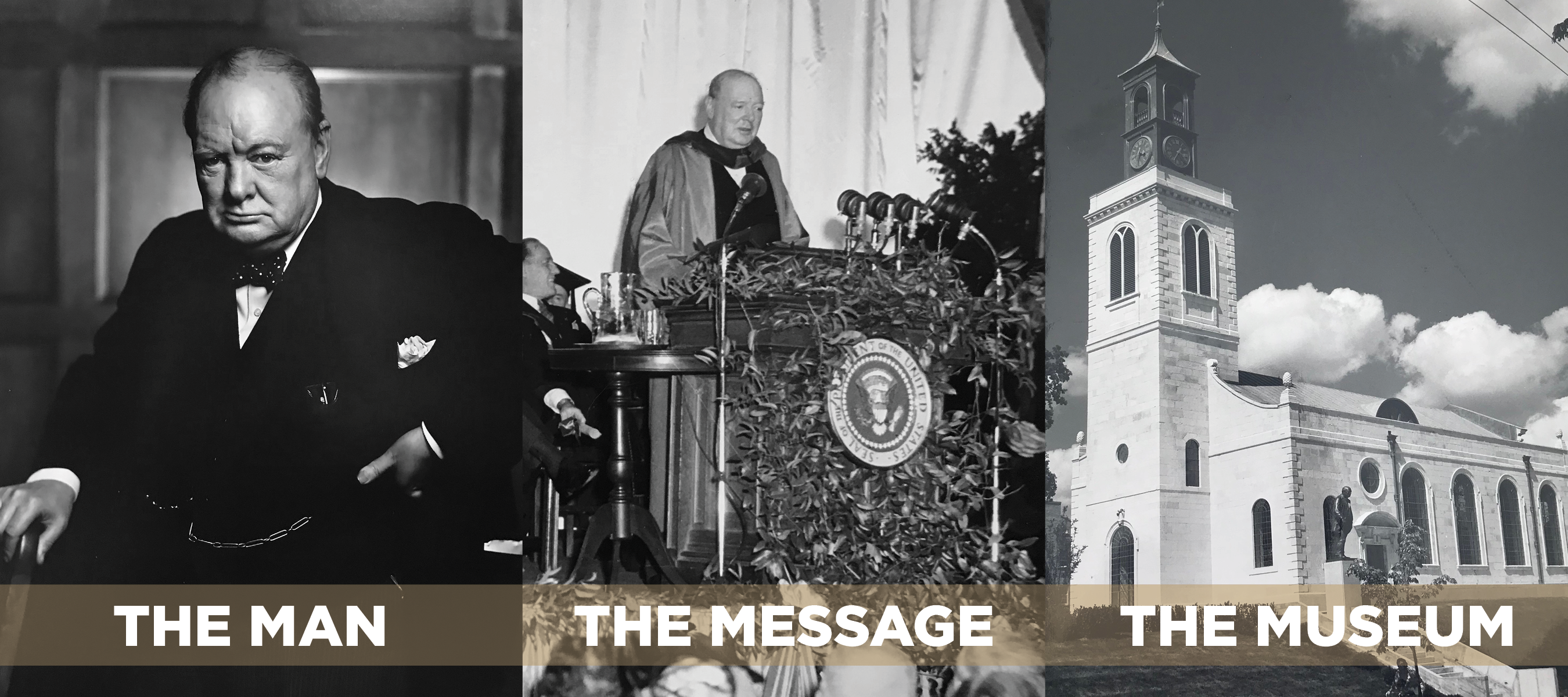 May 3-5, 2019

CELEBRATE the 50th anniversary of America's National Churchill Museum at Westminster College where Winston Churchill delivered his legendary 'Iron Curtain' speech.
DISCOVER the wonders of the Museum that The Wall Street Journal recently named one of the ten most intriguing 2019 travel destinations in the world.
JOIN members of the Churchill family, Churchill Fellows, and other prestigious dignitaries from across the globe in Fulton, Missouri for a weekend of extraordinary exhibitions and events, including a special commemoration of the re-hallowing of Sir Christopher Wren's Church of St. Mary the Virgin, Aldermanbury, an unforgettable memorial to Sir Winston Churchill.
Event Schedule
Friday, May 3
3 P.M. Opening Lecture
Preserving the Past: Christopher Wren's St. Mary the Virgin, Aldermanbury
Taken together, Sir Christopher Wren's 52 London parish churches constitute one of the greatest architectural achievements of the Baroque era. War and expanding commerce have taken a major toll on this heritage, however, and today the surviving buildings are doubly precious. This talk will explore the nature of Wren's church designs and varied approaches to their preservation that have been taken in recent years.
Esley Hamilton, Preservation Historian St. Louis County Parks
4:30 P.M. Opening Concert
A Recital on the Noel Mander Organ
Frederick Hohman, Organist and Churchill Fellow of Westminster College
6:00 P.M. Preview of New Exhibitions, Cocktail Reception, Dinner and Program with Members of Churchill Family REGISTER HERE
Painting as a Pastime: From Winston to the White House
An Imaginative Concept: Christopher Wren's St. Mary the Virgin, Aldermanbury Journey to Fulton
Exhibition preview will be followed a dinner and spirited program with Clementine and Winston Churchill's granddaughters The Hon. Edwina Sandys, M.B.E.; The Hon. Emma Soames; great-grandson Jack Churchill; and biographer Andrew Roberts.
Saturday, May 4
10:00 A.M. Continuing the Special Relationship: Sculptural Life Casting of Special Guests
Sculptor and Churchill Fellow Don Wiegand will make life casts of two surprise guests--one American, the other British--to symbolize the ongoing special relationship, a term Churchill introduced in his Fulton speech, between the United States and Great Britain.
11:00 A.M. Meet the Artist Lecture
Internationally acclaimed artist and Churchill granddaughter The Hon. Edwina Sandys, M.B.E. discusses her monumental sculpture, Breakthrough, comprised of eight sections of the Berlin Wall.
12:30 P.M. Enid and R. Crosby Kemper Lecture and Luncheon REGISTER HERE
Churchill Fellow Andrew Roberts will discuss his recently published and widely acclaimed Churchill biography, which is a New York Times bestseller. Fellow Roberts joins legendary Churchill biographer Sir Martin Gilbert to be the only person to give the prestigious Enid and R. Crosby Lecture twice. READ MORE
2:30 P.M. 50th Anniversary Parade
Experience pipes and drums, historic vehicles, military bands and more as we re-trace the route Winston Churchill and President Harry Truman took when they arrived in Fulton on March 5, 1946 with a special salute to the Eagle Squadrons and Lt. John Lutz.
6:00 P.M. Reception and Gala Dinner with David Rubenstein REGISTER HERE
Join members of the Churchill Family and Co-Founder and Co-Executive Chairman of The Carlyle Group David Rubenstein for a gala dinner in Westminster College's Historic Gymnasium, the site of Winston Churchill's historic "Sinews of Peace" ('Iron Curtain Speech').
Sunday, May 5
10:00 A.M. Special 50th Anniversary Service in St. Mary the Virgin, Aldermanbury (For Preferred Seating REGISTER HERE)
Join us for a service to commemorate the 50th Anniversary of the re-hallowing of St. Mary the Virgin, Aldermanbury on the campus of Westminster College.
Honorary Committee Established for 50th Anniversary Celebration click here.
Honorary Committee (in formation)
Randolph Churchill, Co-Chairman
Governor Michael L. Parson, Co-Chairman
Mayor LeRoy D. Benton
Senator Roy Blunt
Philip J. Boeckman, Senior Fellow
Ambassador Stephen F. Brauer
Senator Christopher "Kit" Bond
Jack Churchill
Jennie Churchill
Tricia Nixon Cox
Senator John C. Danforth
Clifton Truman Daniel
Anne Eisenhower
Susan Eisenhower
Vera Fairbanks
Tina Santi-Flaherty
Laurence Geller, C.B.E.
Senator Josh Hawley
R. Crosby Kemper III
Representative Joseph P. Kennedy III
Henry Kissinger, Ph.D.
Fletcher M. Lamkin, Ph.D.
Richard J. Mahoney
The Rt Honorable Sir John Major KG CH
Richmond H. McCluer, Jr.
Jean-Paul Montupet
Governor Jay Nixon
John M. Panettiere
General (Ret) David H. Petraeus, Ph.D.
The Honorable Edwina Sandys, M.B.E.
Duncan Sandys
Monroe E. Trout, M.D.
The Honorable Emma Soames
The Rt. Honorable Sir Nicholas Soames
The Rt. Honorable Lord Watson of Richmond, C.B.E
Board of Governors of
Association of Churchill Fellows
Philip J. Boeckman, Senior Fellow
A. Van L. Brokaw III
Nancy E. Carver
Robert L. DeFer
Earle H. Harbison, Jr.
William C. Ives
R. Crosby Kemper III
Barbara D. Lewington
Richard J. Mahoney
Jean-Paul L. Montupet
G. Robert Muehlhauser
Harold B. Oakley
William Piper
Suzanne D. Richardson
William H. Roedy
The Honorable Edwina Sandys, M.B.E.
James M. Schmuck, Ph.D
Judith D. Schwartz, Ph.D.
Linda Gill Taylor
Monroe E. Trout, M.D.
John C. Wade
The Rt. Honorable Lord Watson of Richmond
Emeriti and Ex Officio
Hjalma E. Johnson
William H. Tyler
John R. McFarland
Timothy S. Riley
Rev. Harold L. Ogden
Fletcher M. Lamkin, Ph.D.
For updates follow us on social media:
Facebook: National Churchill Museum
Twitter: @churchillmuseum
Instagram: @national_churchill_museum