America's National Churchill Museum and Westminster College mourn the death of Her Majesty Queen Elizabeth II, whose 70-year reign over the United Kingdom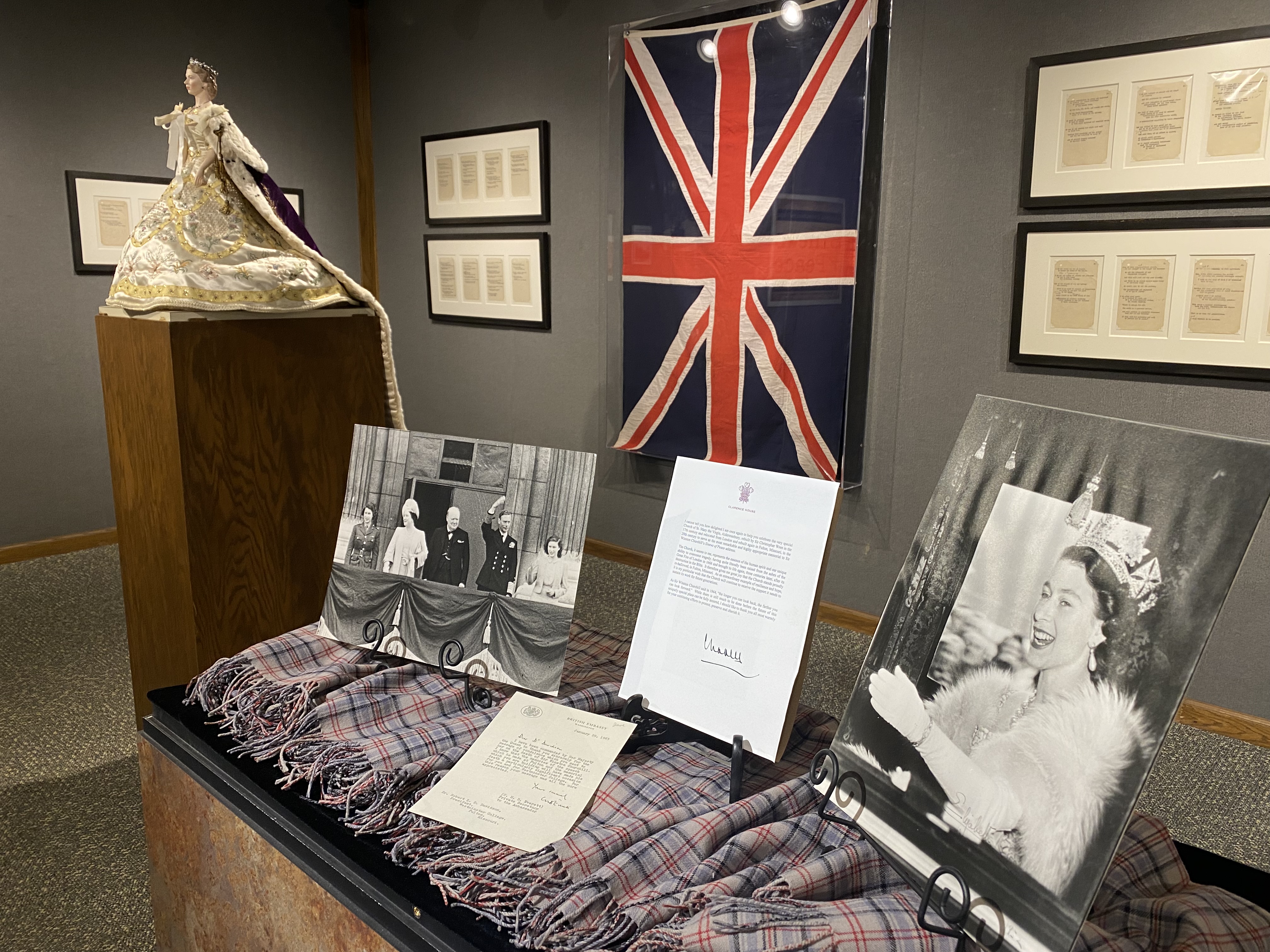 provided stability, leadership, and dignity for Britons and served as an inspiration for many throughout the world.
To honor the late Queen Elizabeth, the Museum has installed a temporary exhibition in the Anson Cutts Gallery, ""A Royal Legacy at America's National Churchill Museum"
On display are items from the Museum's permanent collection including photographs signed by Queen Elizabeth II and Prince Philip, images of then Princess Elizabeth with Winston Churchill on VE-Day (May 8, 1945), a chair from the Queen's coronation in 1952, a shawl in Balmoral Plaid made for the 1937 Coronation of the Queen's father, King George VI, and items given to America's National Churchill Museum from King Charles III and the Queen Mother.
The exhibition is now open and free with Museum admission.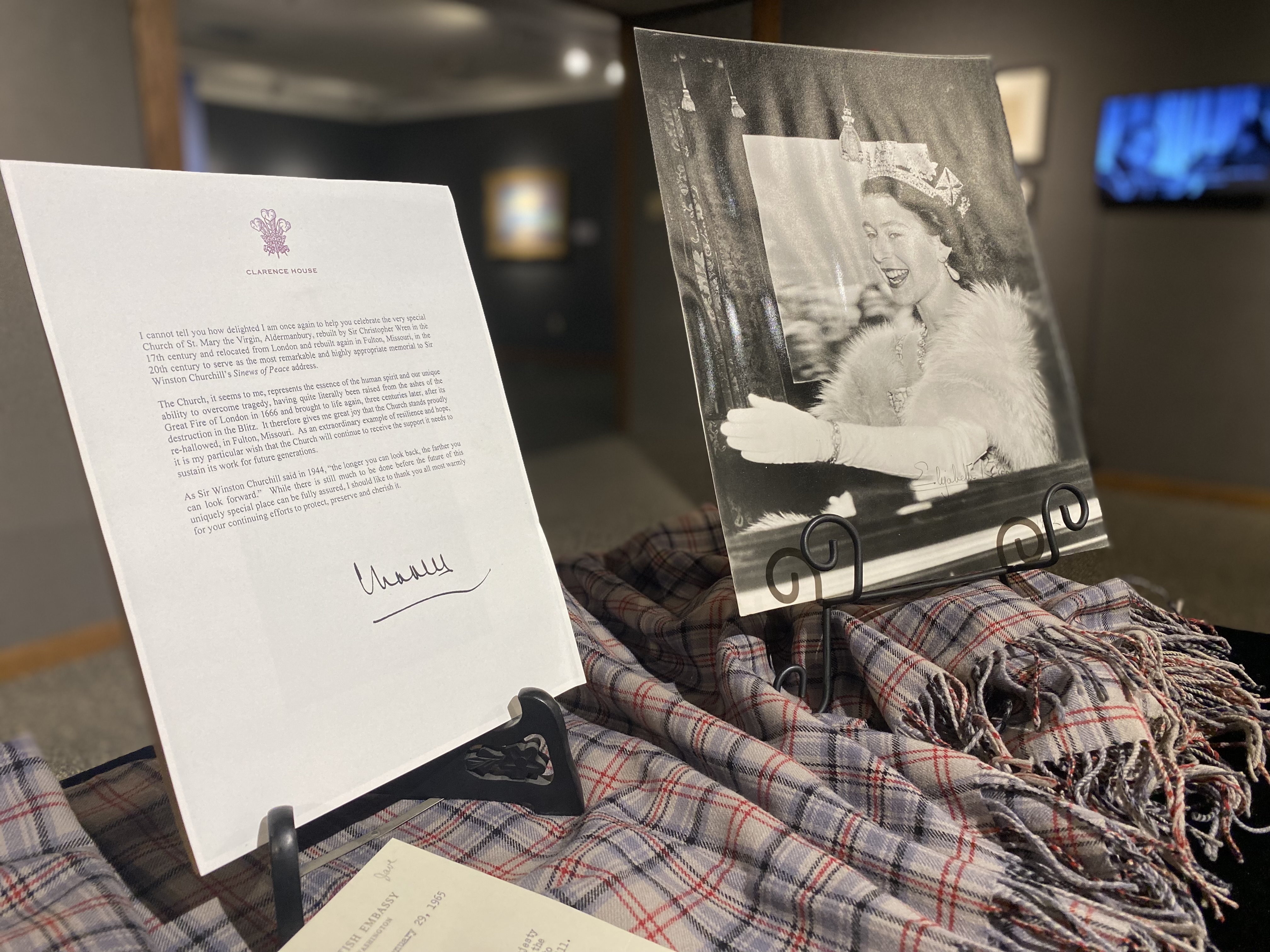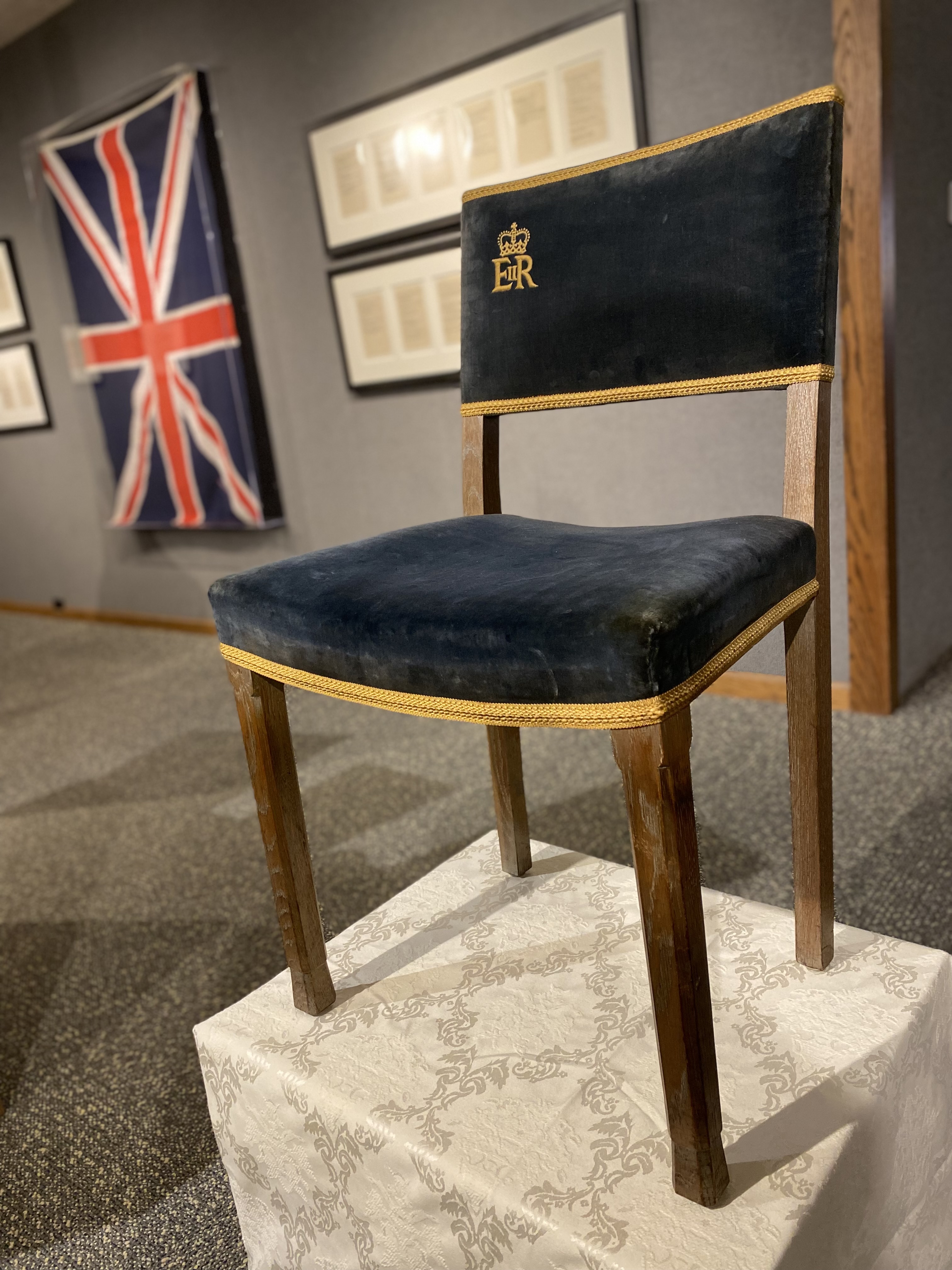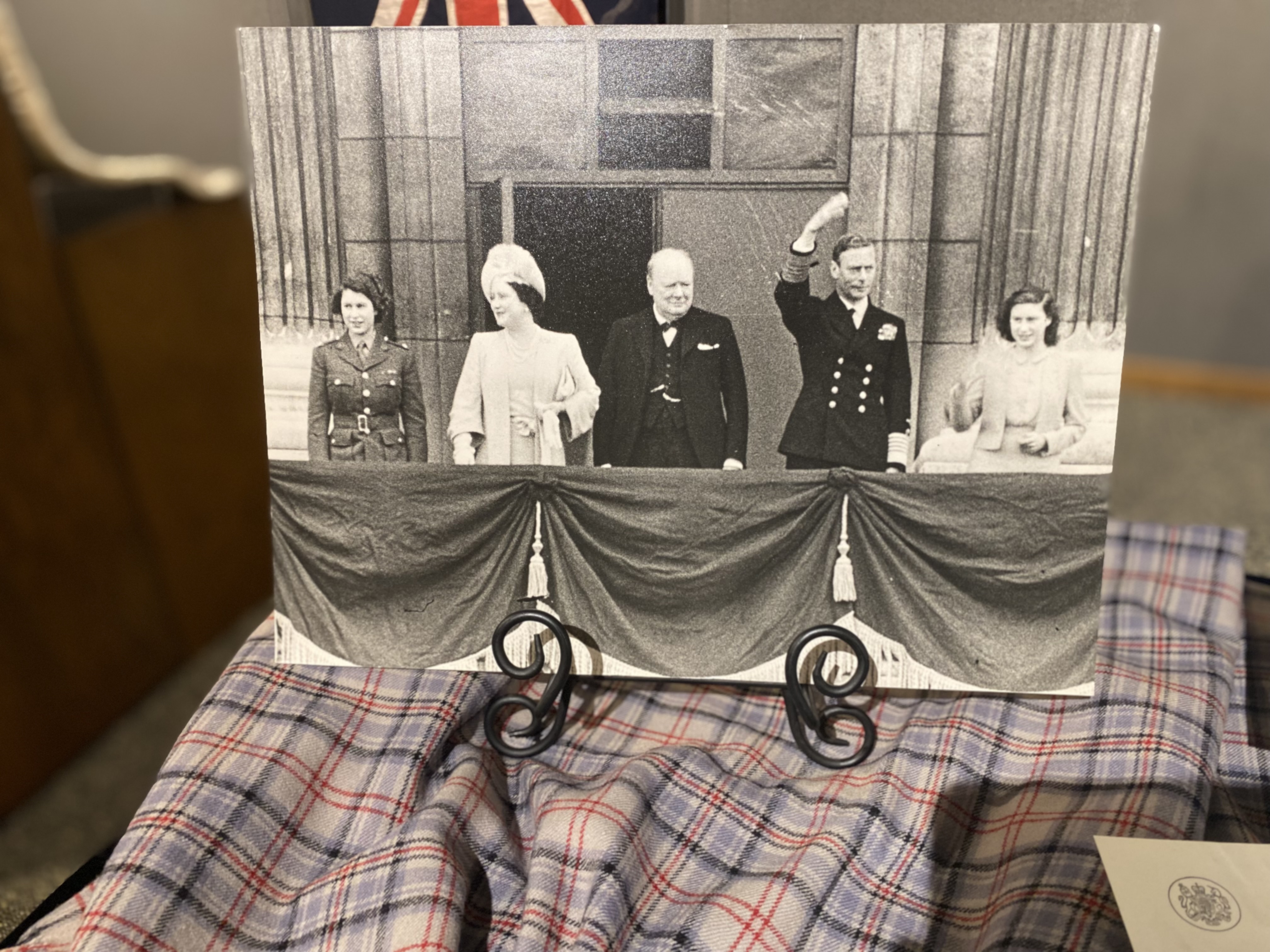 The Museum and Mid-Missouri Friends of America's National Churchill Museum will conducted a Ceremony of Remembrance for Queen Elizabeth II in St. Mary the Virgin, Aldermanbury at 11 a.m. on Monday, September 19.The 30-minute ceremony is archived ceremony can be watched in here: