All Conquering, Undefeatable: Major General Harry Vaughan
Harry Hawkins Vaughan was born on November 26, 1893, in Glasgow, Missouri. In 1916, he graduated from Westminster College in Fulton. With the United States' entry into World War I,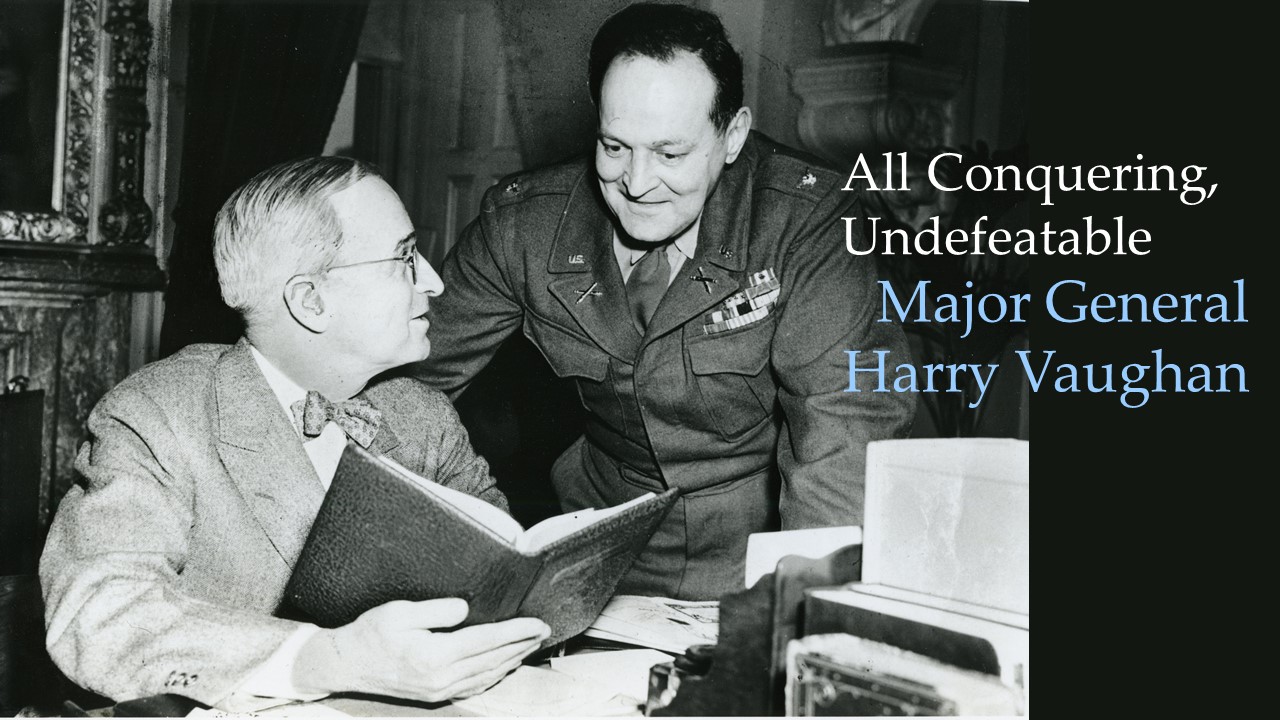 Vaughan was commissioned second lieutenant in the Field Artillery and was assigned for military training at Fort Sill, Oklahoma. During training, Vaughan befriended another officer, fellow Missourian, and future United States President Harry S. Truman. Both were assigned to the 129th Field Artillery Regiment within the 35th Division and sent to France.
Years later, in 1945, Truman appointed Vaughan as the first-ever vice-presidential military aide. Vaughan continued to serve as a military advisor to the president when Truman succeeded Franklin D. Roosevelt.
In late 1945, Vaughan convinced President Truman to endorse his alma mater's idea to invite Winston Churchill to deliver the seventh John Findley Green Foundation Lecture. That historic address that would become "The Sinews of Peace," commonly known as the 'Iron Curtain' Speech.
On display now in the Museum's Clementine Spencer-Churchill Reading Room is a new exhibition, All Conquering, Undefeatable: Major General Harry Vaughan, which features objects from the Museum's Harry Vaughan Collection and Archive and explores the power of his position as military advisor to the president and his highly acclaimed military career.
This exhibition is created, curated, and installed by Westminster College's Museum Studies Collections and Archives Class.