July 30-August 1 Celebration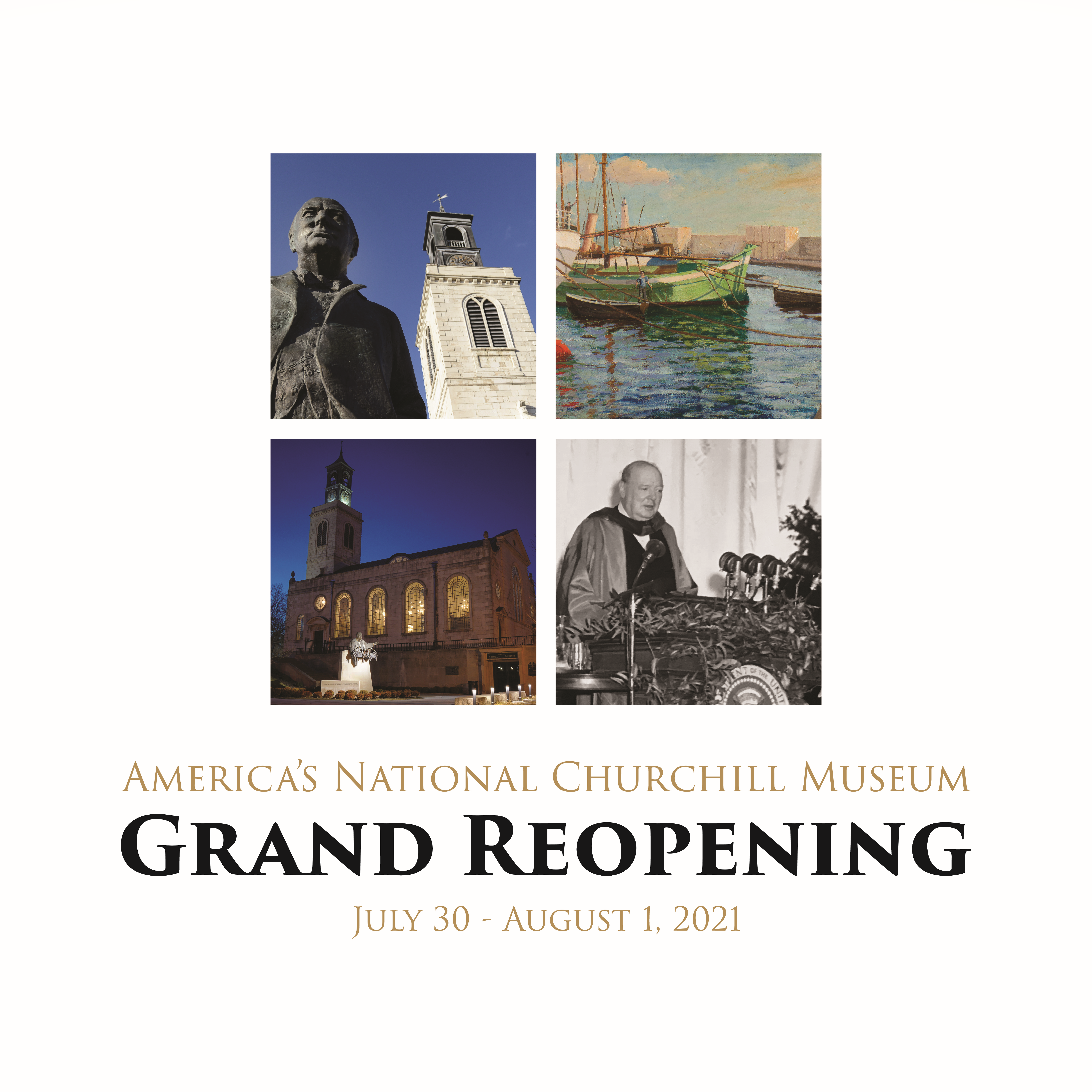 On March 15, 2020, America's National Churchill Museum suddenly and temporarily closed its doors in response to the pandemic that has taken a such a devastating toll in the United States and throughout the world. Today, we are on the cusp of reopening.
During the Museum's closure, the lights in Christopher Wren's venerable Church of St. Mary the Virgin, Aldermanbury, a centerpiece of the Museum, have remained on, day and night, as a constant and consistent reminder that though the galleries may be dark, we look forward to brighter days ahead.
The 900-year-old British church, destroyed in the Great Fire of London in 1666, rebuilt by Wren in the 1670s, then badly damaged during the Blitz in World War II — before being relocated and rebuilt by Westminster College in the 1960s — is a powerful symbol of steadfastness in the face of adversity. It remains now, like Winston Churchill, a beacon of resilience.
While the Museum has been closed to the public, staff members have remained at work on important projects, including collection inventory and digitization, ongoing preservation of the historic church, and innovative webcasts to global audiences, including a virtual commemoration of the 75th anniversary of Churchill's "The Sinews of Peace" speech on March 5.
The Museum has invested more than $1.3 million in the ongoing preservation of our landmark building with more planned in the months ahead.
Now, we are pleased to announce the Museum's grand reopening the weekend of July 30 - August 1, 2021.
---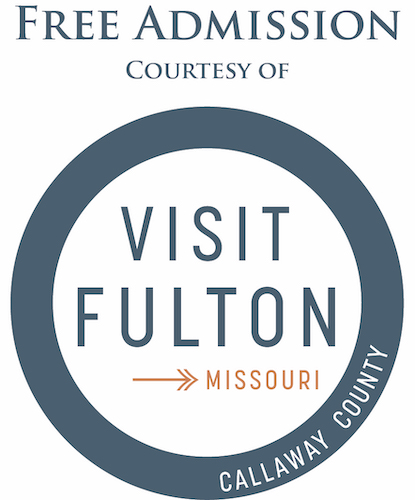 Friday, July 30
11:00 AM CDT Grand Reopening Ceremony with Remarks by Sandra L. and Monroe E. Trout Director and Chief Curator Timothy Riley, Westminster College President Donald P. Lofe, Jr., and Missouri Governor Michael Parson (Latshaw Plaza, rain site St. Mary the Virgin, Aldermanbury) LIVESTREAM THE CEREMONY
12:00 PM CDT Public Tour – Guided tour of Museum
1:30 PM CDT Unveiling of New Acquisition LIVESTREAM THE UNVEILING
2:30 PM CDT MUSIC AT THE MUSEUM Mander Organ Demonstration by Gretchen Huedepohl (St. Mary the Virgin, Aldermanbury)
3:30 PM CDT GALLERY TALK Sinews of Peace: Power of Prose by Timothy Riley (Anson Cutts Gallery)
5:30 PM CDT MUSIC AT THE MUSEUM Beacon of Resilience Concert featuring Adriel Danae (St. Mary the Virgin, Aldermanbury)
Saturday, July 31
11:00 AM Ice Cream Social and Dundee Cake with Family Activities (Latshaw Plaza)
12:00 PM Public Tour – Guided tour of Museum
1:30 PM MUSIC AT THE MUSEUM Mander Organ Demonstration by Gretchen Huedepohl (St. Mary the Virgin, Aldermanbury)
2:30 PM GALLERY TALK Curator's Choice: Five Treasures from the Collection by Kelsie Slaughter, DeFer Intern for Archives and Collections, and Lena Leuci, Collections Assistant (Clementine Spencer-Churchill Reading Room)
3:30 PM GALLERY TALK Sinews of Peace: Power of Prose by Stephen Rogers (Anson Cutts Gallery)


Sunday, August 1
12:30 PM Public Tour – Guided tour of Museum
1:30 PM MUSIC AT THE MUSEUM Mander Organ Demonstration by Gretchen Huedepohl (St. Mary the Virgin, Aldermanbury)
2:30 PM GALLERY TALK Preserving the Glory: Conservation of St Mary the Virgin, Aldermanbury by Timothy Riley, Sandra L. and Monroe E. Trout Director and Chief Curator (St. Mary the Virgin, Aldermanbury)
*schedule is subject to change