UK Minister for Europe and North America Addressed Russian Aggression in Ukraine
Tuesday, April 12
12:15 CDT
Livestream of Minister Cleverly's remarks are archived below.
Minister Cleverly spoke outdoors in front of the Museum's Breakthrough sculpture, comprised of eight sections of the Berlin Wall and designed by Edwina Sandys, Winston and Clementine Churchill's granddaughter. He addressed the current crisis in Ukraine and reaffirmed the "special relationship" between the United Kingdom and the United States.
In the first United Kingdom ministerial visit to Missouri since the COVID-19 pandemic, UK Minister The Rt Hon. James Cleverly MP spoke about the current war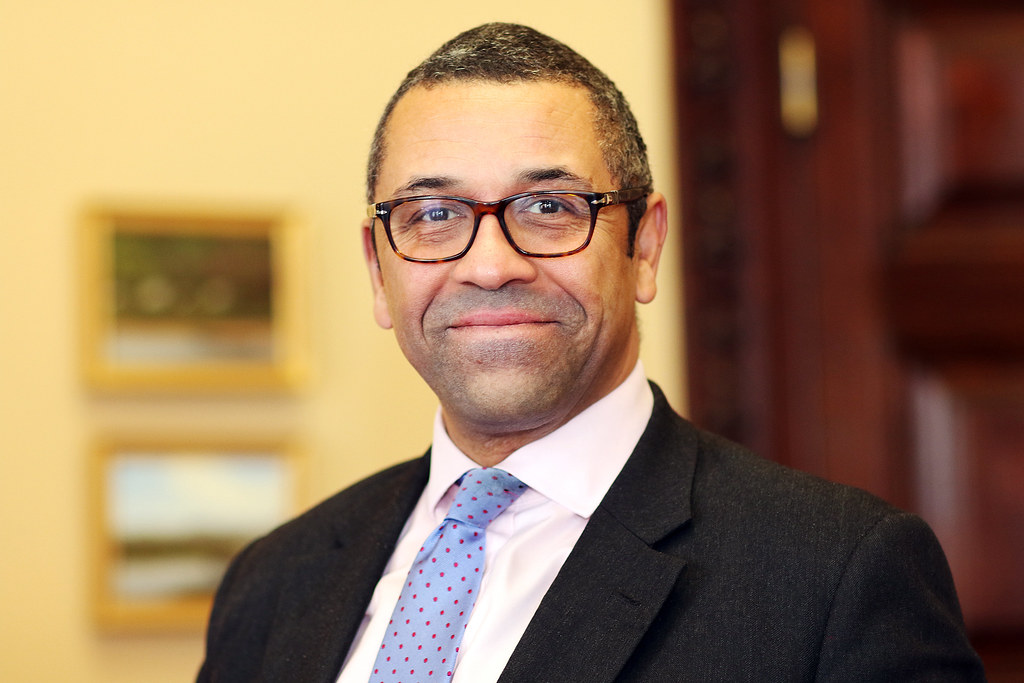 in Ukraine, the continued threat of Russian aggression in the region, and examine the question of a new "iron curtain" advancing across Ukraine.
The Minister commented on the Churchillian leadership demonstrated by Ukrainian President Volodymyr Zelenskyy, the resolve of the Ukrainian nation, joint US-UK support for Ukrainian defense, and international solidarity with the Ukrainian people.
United Kingdom Minister for Europe and North America The Rt Hon. James Cleverly MP
The Rt Hon James Cleverly MP is the U.K. Minister of State (Minister for Europe and North America). He was previously Minister for Middle East and North Africa at the British Foreign, Commonwealth & Development Office. Cleverly was first appointed Joint Minister of State in the Foreign & Commonwealth Office and the Department for International Development on Feb. 13, 2020. He was first elected as the Conservative MP for Braintree (Essex, England) in May 2015.