Inspire Like Churchill Competition
The competition – coinciding with the 82nd anniversary of Sir Winston Churchill's "Blood, toil, tears, and sweat" speech - asks students from around the world to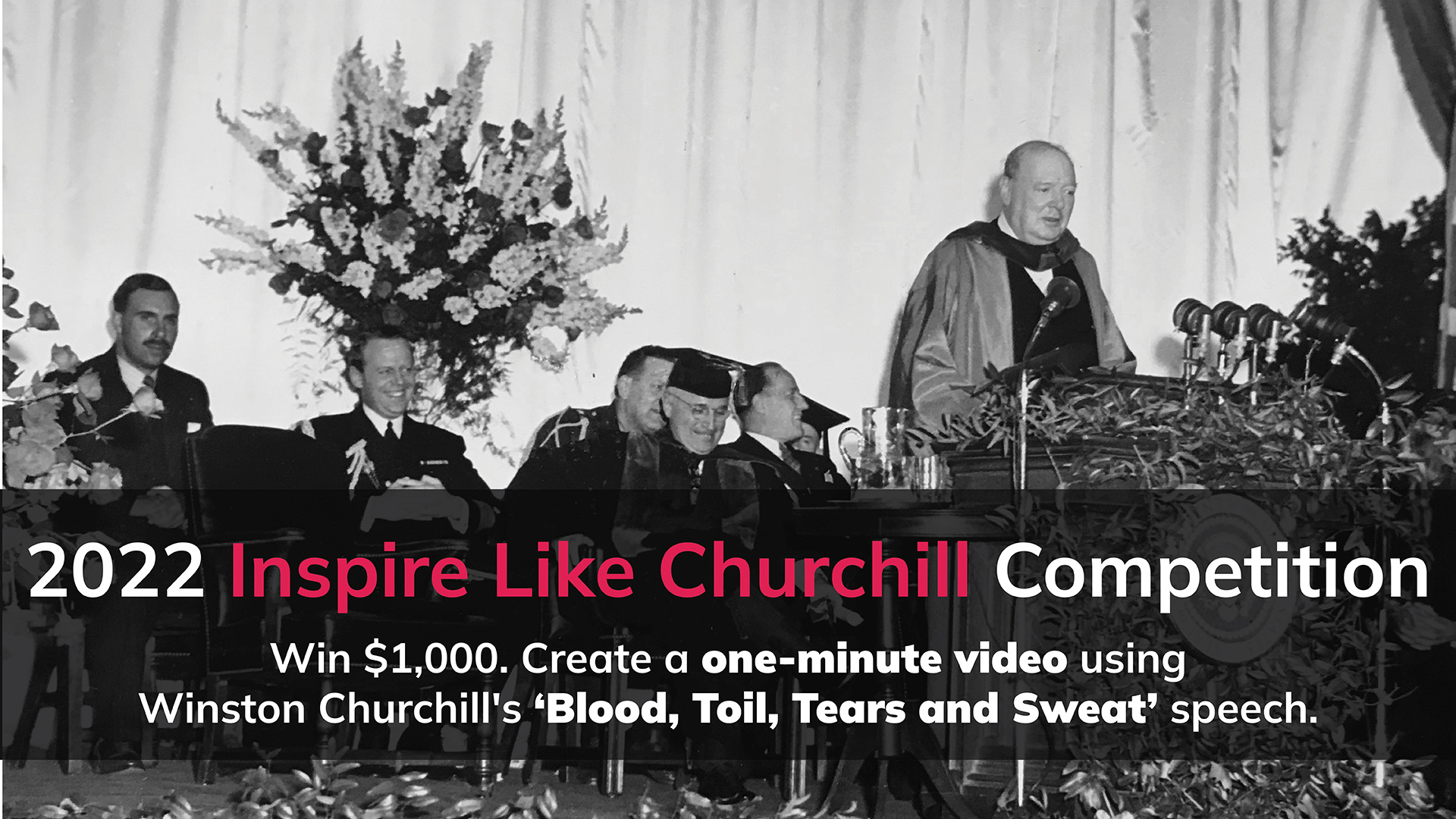 invoke the spirit of Britain's wartime Prime Minister by writing and recording an inspirational speech in response to the current global challenges.
The competition is aimed at students between the ages of 11 and 21. If you are under 18 you must have your parent or guardian's permission to enter. Entrants can submit as an individual or as a team of no more than three people.
Entries will be judged by a panel including a Churchill Fellow of Westminster College and granddaughter of Clementine and Winston Churchill, Emma Soames.
The judging panel also includes leading experts and historians, including Churchill Fellow Candice Millard, author of Hero of Empire.
There will be three equal winners who will receive $1,000 equally split between the individual/team and their school, college, or university
Learn More about Contest Details and Submit Entry Here