Brauer Lecture by Monty Moran, former CEO of Chipotle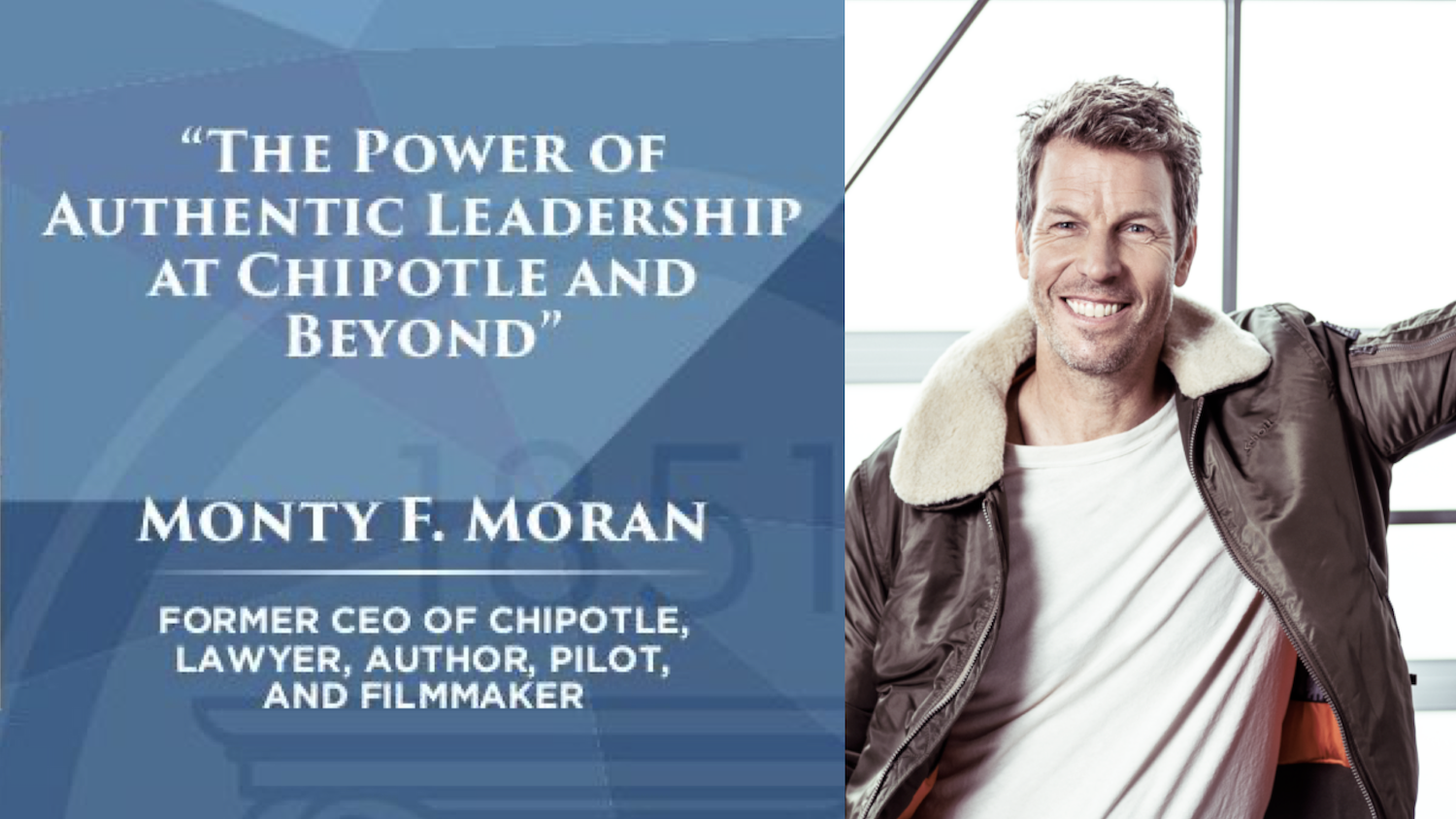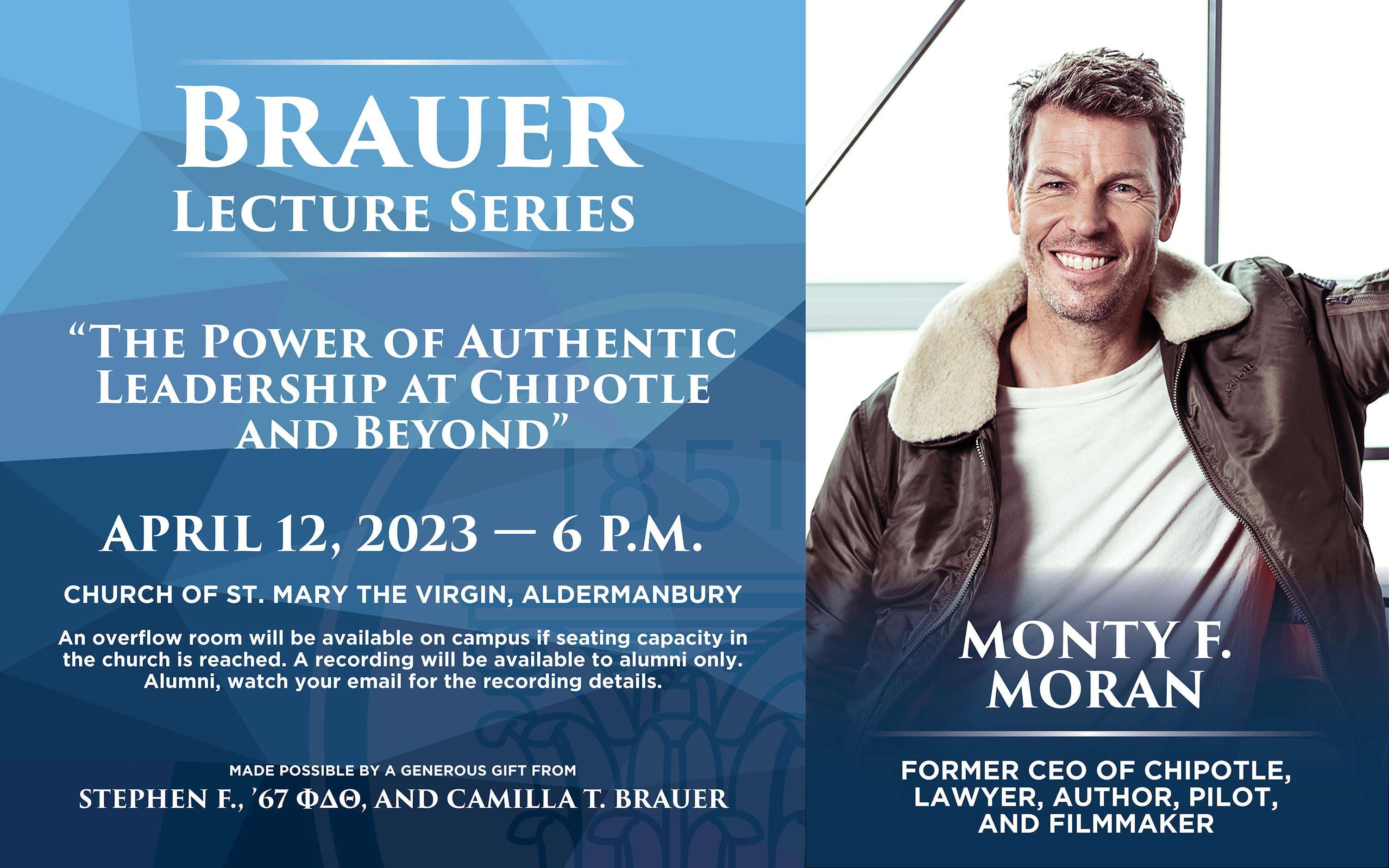 Event Details
Church of St. Mary the Virgin, Aldermanbury
April 12, 2023
6 pm
Free and open to the public
Add to: Google Calendar Outlook iCal
We pleased to announce that Monty Moran, former CEO of Chipotle Mexican Grill, will deliver Westminster College's second annual Brauer Lecture at 6 p.m. on Wednesday, April 12, 2023, in the Church of St. Mary the Virgin, Aldermanbury.
The lecture is free and open to the public.
A lawyer, author, pilot, filmmaker, and business expert, Moran will discuss "The Power of Authentic Leadership at Chipotle and Beyond."
His lecture will focus on how his personal dedication to a free-market enterprise and unique, powerful leadership style helped the company's value grow by over $23 billion and more than 2,000 restaurants during his time as co-CEO of the restaurant chain.
Moran's unique insights were fully summarized in his recent book, Love is Free, Guac is Extra: How Vulnerability, Empowerment, and Curiosity Built an Unstoppable Team.
Lessons within the book will be expanded upon — many of which Moran says are not learned in business school.
"Indeed, they are antithetical to most teachings about business leadership, and much of the behavior of leaders everywhere," he explains on his website.
Moran's unique business approach revolves around humility, vulnerability, relationship building, and creating a people-centric culture.
About the Brauer Lecture Series
Sponsored in conjunction with the Olin School of Business at Washington University in St. Louis, the Brauer Lecture Series seeks to highlight the leadership characteristics of its speakers. Featured lecturers are encouraged to discuss how their values guide their daily lives while also highlighting the importance of free-market economics.
The series was created to explore and encourage dialogue on the American free enterprise system, supporting student growth and development by hosting leading scholars from across the United States.
It is made possible by a generous gift from Churchill Fellow Stephen F., Class of 1967, and Camilla T. Brauer of St. Louis.
President and Chief Transformation Officer Donald P. Lofe, Jr., encourages both the Westminster and local community to attend Moran's lecture.
"We are very proud of the opportunities made available to our students, faculty, staff, alumni, and Callaway County residents through the generosity of Stephen and Camilla Brauer," Lofe says. "Our students, in particular, benefit from the powerful insights provided by those who are invited annually to speak here and at Washington University through the Brauer Lecture Series."
View the News Release by Sarah Rummel Backer