Churchill: A Passion for Painting
A self-proclaimed pastime painter, Winston Churchill did not put brush to canvas until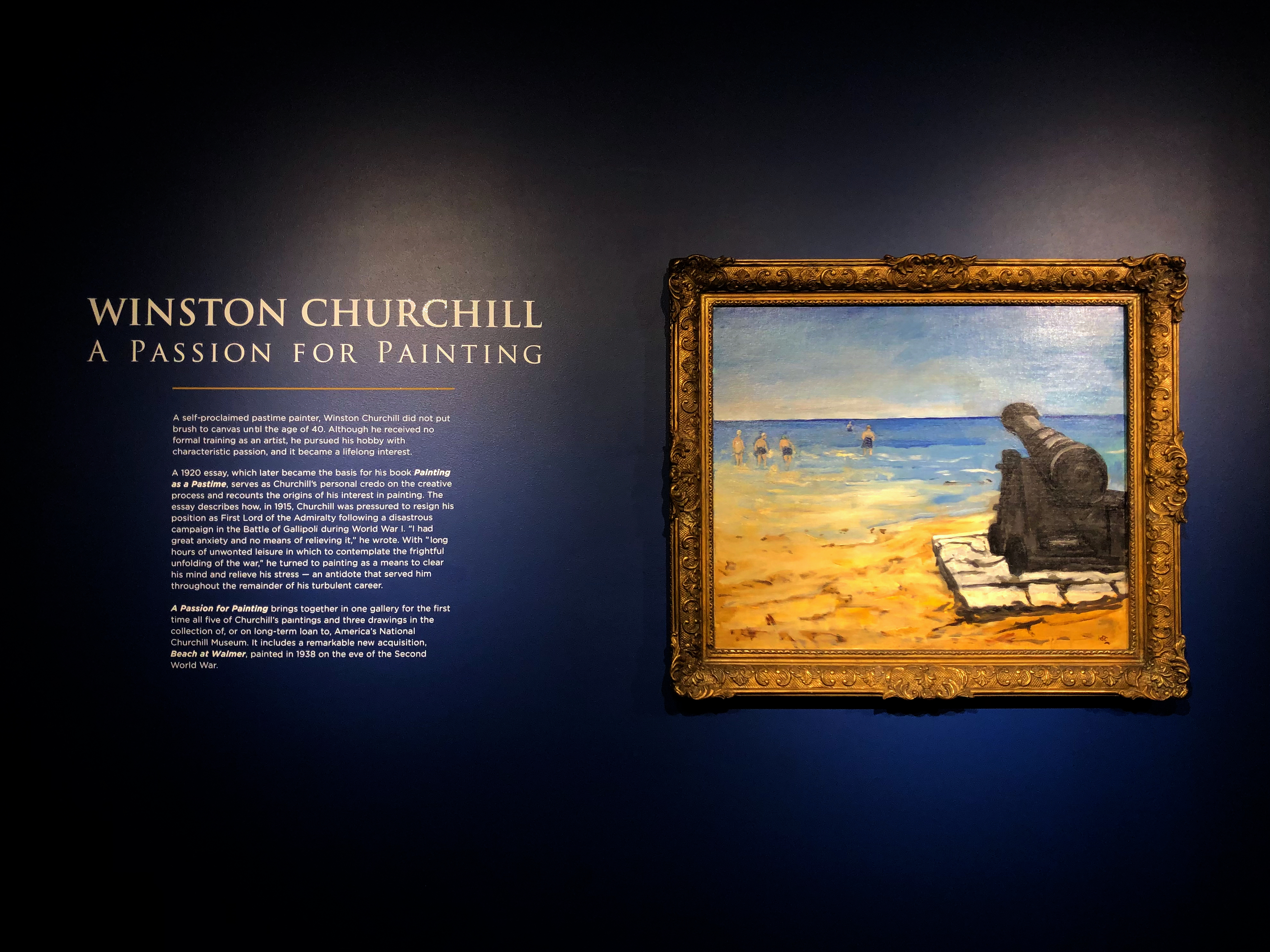 the age of 40. Although he received no formal training as an artist, he pursued his hobby with characteristic passion, and it became a lifelong interest.
A 1920 essay, which later became the basis for his book Painting as a Pastime, serves as Churchill's personal credo on the creative process and recounts the origins of his interest in painting. The essay describes how, in 1915, Churchill was pressured to resign his position as First Lord of the Admiralty following a disastrous campaign in the Battle of Gallipoli during World War I. "I had great anxiety and no means of relieving it," he wrote. With "long hours of unwonted leisure in which to contemplate the frightful unfolding of the war," he turned to painting as a means to clear his mind and relieve his stress — an antidote that served him throughout the remainder of his turbulent career.
A Passion for Painting brings together in one gallery for the first time all five of Churchill's paintings and three drawings in the collection of, or on long-term loan to, America's National Churchill Museum. It includes the recent acquisition of the 1938 oil painting, Beach at Walmer, which depicts a rare self-portrait of Churchill.
The exhibition is made possible, in part, by the Anson Cutts Fund and is in memory of Catherine Churchill, whose contributions to the study of Winston Churchill's paintings were great and many.