"Churchill and the Crown" talk by curator and historian Katherine Carter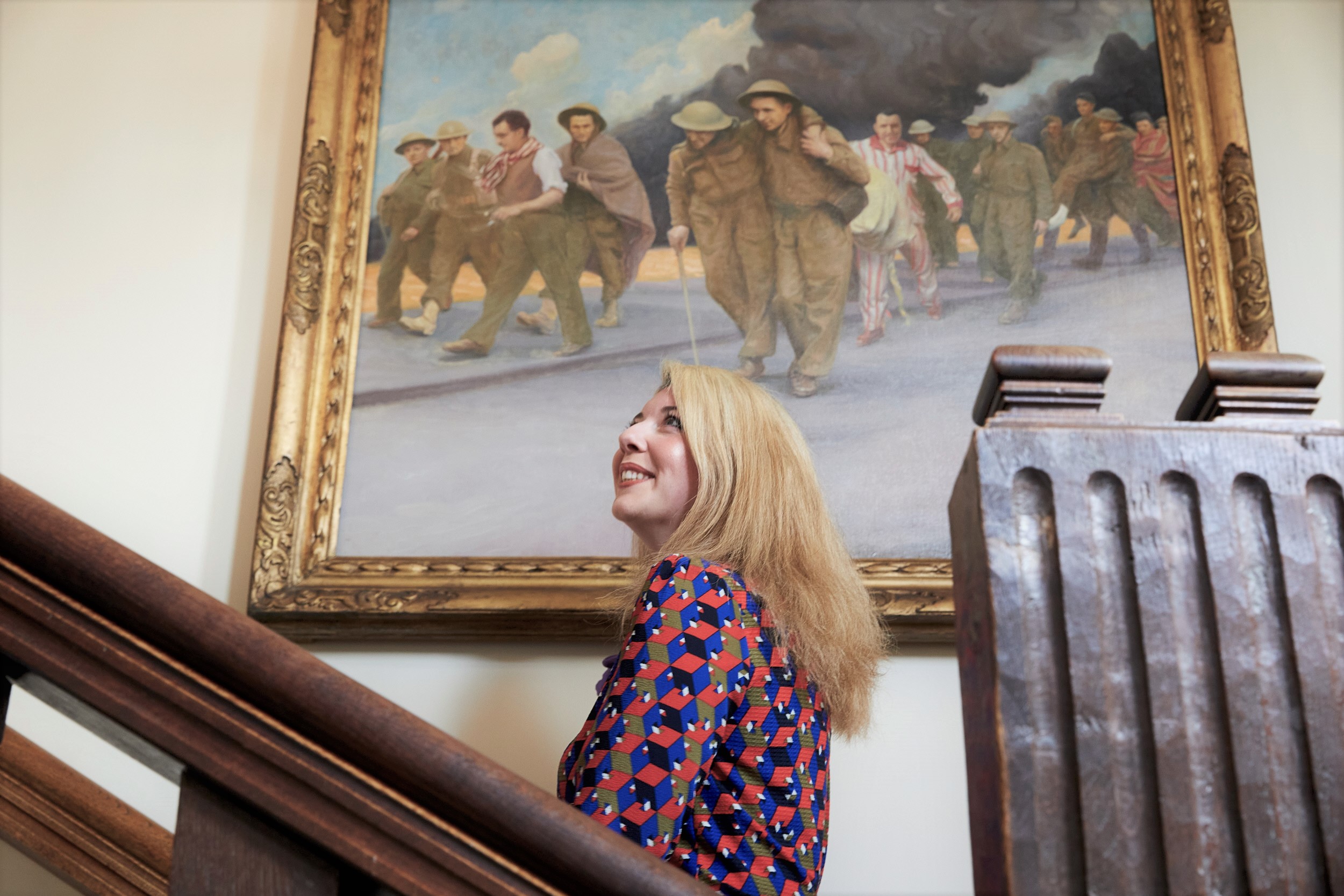 Join us at 4:30 pm on Tuesday, October 4, in the Church of St. Mary the Virgin, Aldermanbury, for a talk on "Churchill and the Crown" by Katherine Carter, Curator at Chartwell.
Katherine Carter is a Curator and Historian specializing in early 20th century British political history, and has managed the house and collections at Chartwell for almost a decade. As Curator, she is responsible for the research, conservation, presentation and interpretation of the Churchill family's home, which typically welcomes more than 250,000 visitors every year. Her exhibitions have included "Death of a Hero," "Into the Trenches," "Child of the Commons," and "Churchill and the Crown."
Katherine advises organizations and institutions around the world on the life and legacy of Winston Churchill and appears frequently in print and broadcast media. She is an Associate Fellow of the Royal Historical Society, a Fellow of the Royal Society of Arts, and speaks on the subject of Winston Churchill internationally. She is currently writing her first book, Churchill, Chartwell and the Countdown to War (working title) which is being published by Yale University Press and is due for release in 2024.
This talk is free and open to the public and made possible by the Kostich Churchill Memorial Endowment.