Westminster College partners with county and state to explore Missouri's Civil War involvement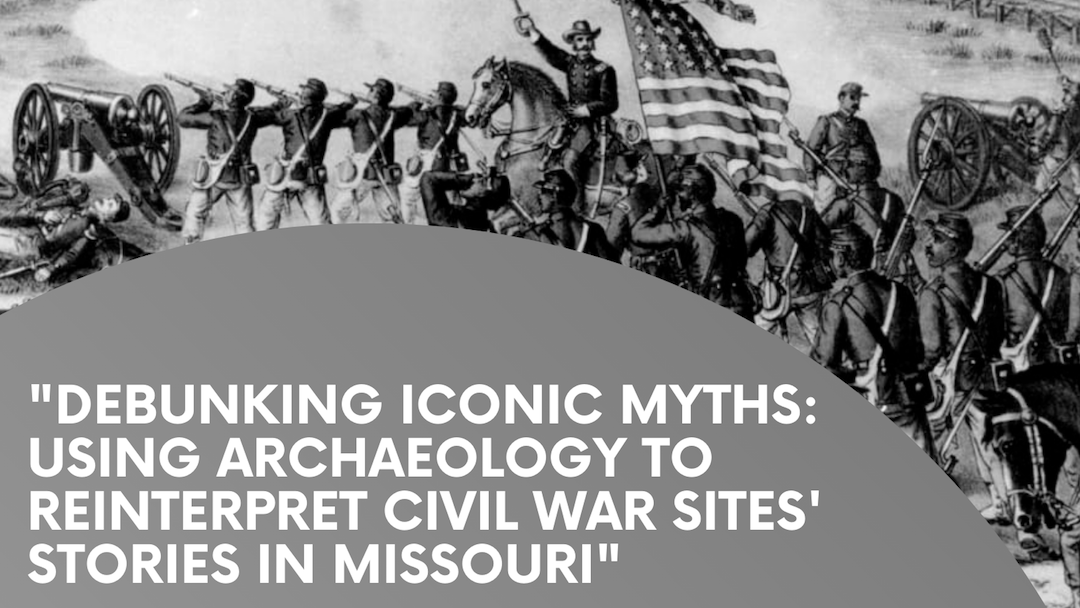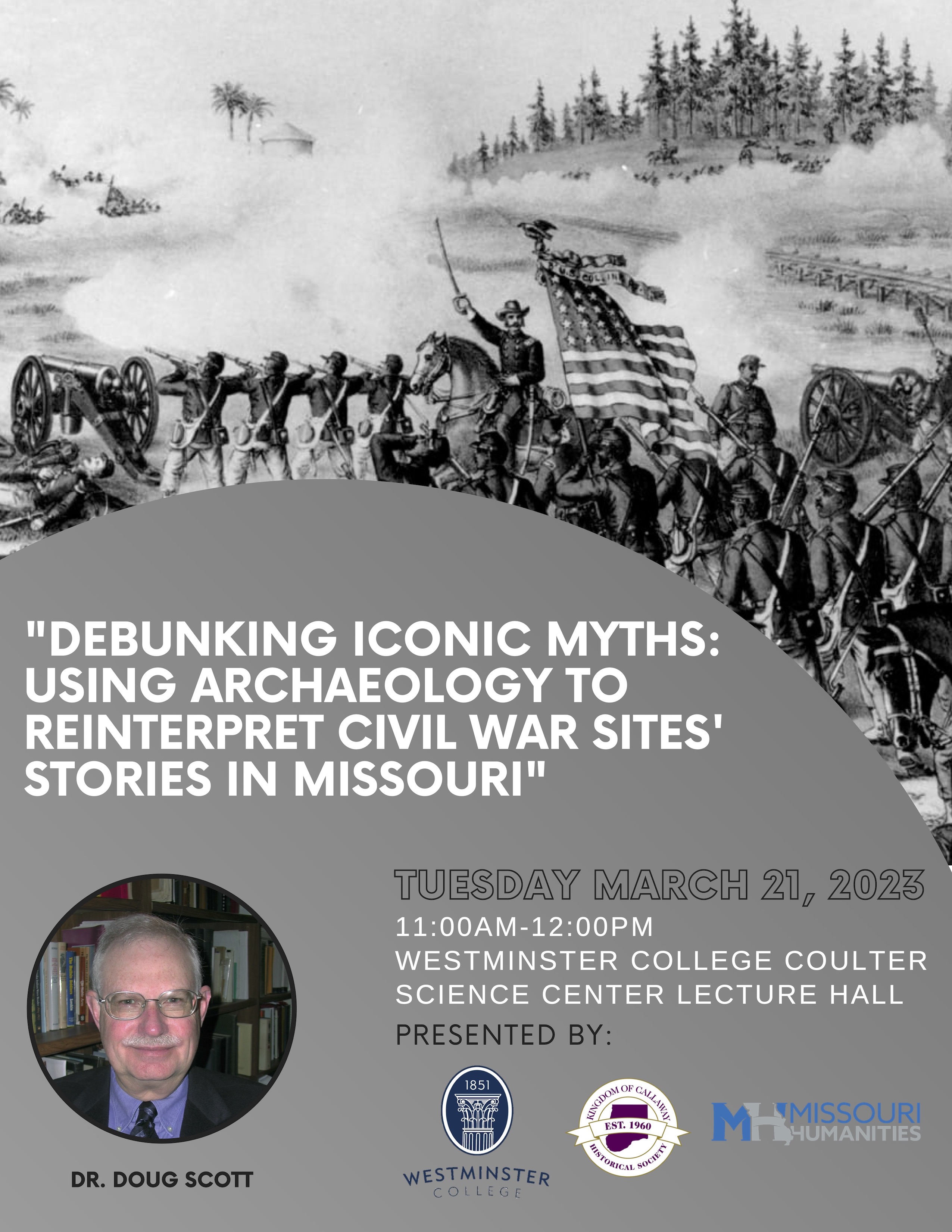 Event details
Coulter Science Center Lecture Hall, Westminster College
Tues, March 21, 2023
11 am - 12 pm
Free
Douglas Scott
Adjunct Research Faculty
Applied Anthropology and Geography Program
Colorado Mesa University
Warfare is as old as humankind. Systematic archaeological investigations of fields of conflict have the ability to reveal new insight into iconic sites that have achieved near mythic constructs in the public eye. Missouri Civil War battle sites such as, Boonville, the Centralia Massacre and Moore's Mill are the subject of professional and public interest. Documentary resources are employed time after time resulting in no more than opinions of the authors being vehemently stated. The only "new" data to assess questions and the variety of historical opinion is independent physical evidence of artifacts collected and analyzed employing professional archaeological methods. Archaeological investigations as well as the application of new analytical techniques are able to address issues of whether or not the myths can be substantiated, revised, or rejected. This talk will address how archaeological evidence has substantiated or modified how we view several iconic stories of conflict sites, in particular the Moore's Mill Battle and its value in today's world.
This event is presented by Westminster College, the Kingdom of Callaway Historical Society, and the National U.S. Grant Trail Association.
About Douglas D. Scott
Doug retired in 2006 from the US National Park Service after more than 30 years of with the Department of the Interior, He is currently Adjunct Research Faculty at Colorado Mesa University. Doug specializes in nineteenth century military sites archeology and forensic archeology. He is particularly noted for his expertise in battlefield archeology and firearms identification. He directed archaeological work at Wilsons Creek and Pea Ridge from 2000 to 2005. He is best known for the archaeological investigations of the Little Bighorn Battlefield National Monument, and his award winning book, Uncovering History: Archaeological Investigations of the Little Bighorn Battlefield, summarizes over 20 years of work at the site. After his retirement he focused his research on battlefields in Missouri including Boonville, Marshall, Pilot Knob, and Moore's Mill.
---
"Ulysses Grant's Missouri: A Tribute for the Bicentennial of His Birth" Exhibit
Exhibit details
Reeves Library, Westminster College
March 13-31, 2023
Sun: 2:00 pm - 10:00 pm
Mon-Thurs: 7:30 am - 10:00 pm
Fri: 7:30 am - 5:00 pm
Sat: closed
Free
This traveling exhibit is sponsored by the Missouri Humanities Council and is an official program of the Ulysses S. Grant Bicentennial in Missouri.