The John Findley Green Foundation Lecture
The John Findley Green Foundation lecture was established in 1936 as a memorial to John Findley Green, an attorney in St. Louis who graduated from Westminster in 1884. This endowed fund makes it possible to present lectures designed to promote understanding of economic and social problems of international concern. It further provides that "the speaker shall be a person of international reputation."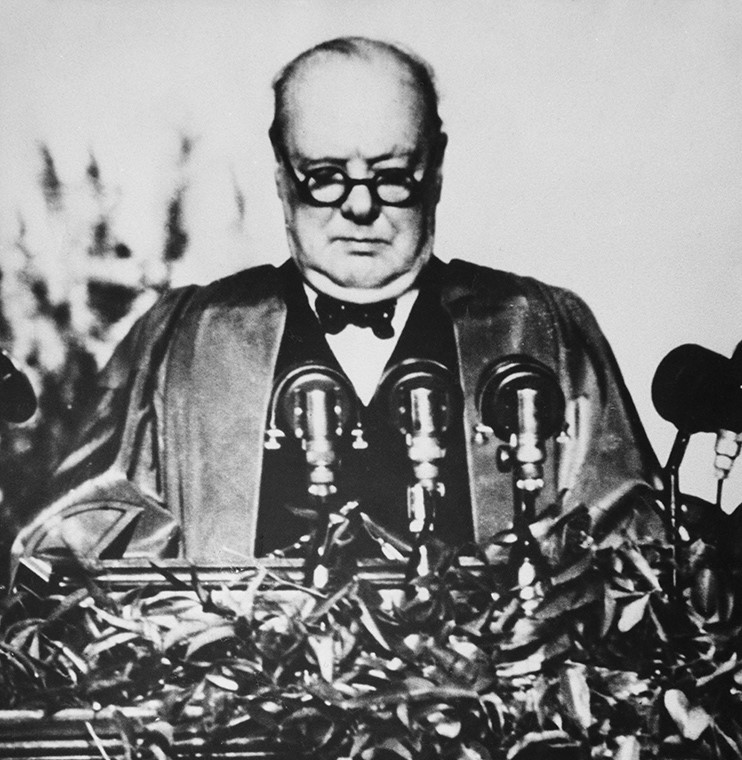 Winston Churchill's "Sinews of Peace" ('Iron Curtain' Speech) was the 7th Green Foundation Lecture.