2020-21 Churchill Fellows
Three distinguished authors, two CEOs, an admiral, general, and a federal judge constitute the newest members elected to the Association of Churchill Fellows at Westminster College.
The Association is an honorary society recognizing leaders in industry, commerce, statecraft, and in the arts and sciences. It is among the key organizations that support America's National Churchill Museum, the only museum in North America that commemorates the life and times of former British Prime Minister Winston S. Churchill and his legacy of leadership.
"Our newest Fellows have distinguished themselves by their vision, values, and service, very much like Churchill himself," said Timothy Riley, a Churchill Fellow and the Sandra L. and Monroe E. Trout Director and Chief Curator of America's National Churchill Museum. "The accomplishments of these individuals are true examples of Churchillian leadership in the military, historical scholarship, the law, and commerce."
In alphabetical order, the Churchill Fellows inductees: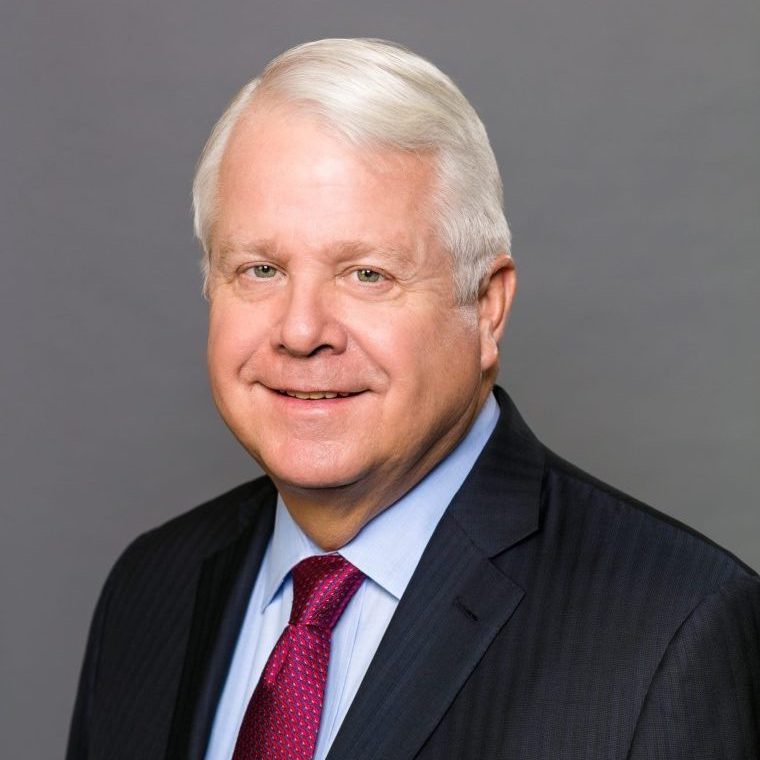 Colin Brown, of Lighthouse Point, Broward County, FL, is chairman of the board for JM Family Enterprises, Inc., ranked No. 21 on Forbes' list of America's Largest Private Companies and for 21 consecutive years by FORTUNE® as one of the 100 Best Companies to Work For®. Brown joined the family-owned business in 1992 as vice president and general counsel. He was appointed chief operating officer in 1997 and president in 2000. Brown served as president and CEO from 2003 to 2018, the first non-family member to hold the titles of first president and then CEO. In 2008, he became a member of the Board of Directors for the Automotive Hall of Fame. Brown is chairman of the CEO Council of the Greater Fort Lauderdale Alliance, which markets and promotes South Florida as a premier location for businesses. Brown graduated from Duke University School of Law with a juris doctorate and holds a Bachelor of Arts degree from Williams College in Williamstown, MA. He is on the Board of Advisors for Duke University School of Law and is a board member of the Williams College Alumni Fund. Raised overseas in a Foreign Service family, Brown resides in Lighthouse Point, FL, and has three children.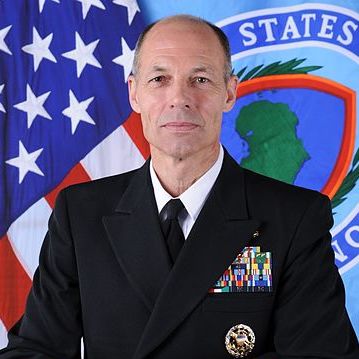 U.S. Navy Vice Admiral (Retired) Michael T. Franken, of Sioux City, IA, is a former United States Navy Officer. His final posting was as Deputy Director of Military Operations for the United States Africa Command. He is a graduate of the College of Engineering at the University of Nebraska as well as the College of Physics at the Naval Postgraduate School. Franken's formative operational assignments were in guided missile destroyers. He was the first commanding officer of USS Winston S. Churchill (DDG81) and served on the USS King (DDG 41), USS Dahlgren (DDG 43) and USS Barry (DDG 52). As commodore, he commanded Destroyer Squadron 28 and Task Group 152.0 for the Eisenhower Strike Group. Franken also served as the U.S. Africa Command's deputy for military operations. In Washington, D.C., he served a fellowship in congressional affairs for the Office of the Secretary of the Navy; as the political-military chair in the Chief of Naval Operations' Executive Panel in Information, Plans and Strategy's Deep Blue staff; in the Assessments Division in support of Navy's representation in the Joint Requirements Oversight Council and in the Joint Staff's Joint Operations Division. He presented the worldwide orders book to Secretary Donald Rumsfeld from 2003 to 2005 and was the first military officer to serve as a legislative fellow for the late Sen. Edward M. Kennedy. Admiral Franken will be inducted into the Association of Churchill Fellows at this event.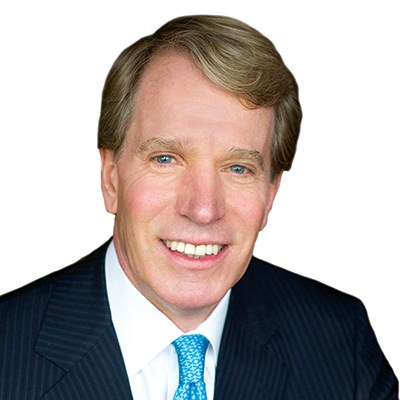 Keith S. Harbison, of St. Louis, MO, founded Alitus Partners, a small cap direct investment firm. The company is involved in sourcing, acquiring, and managing operating companies in basic industries in 2015. In 2012 Mr. Harbison and two partners started a private jet charter business operating as Jet Linx St. Louis. Before its sale to a private equity firm in 2010, Mr. Harbison founded and served as Chairman, CEO, and President of Pretium Packaging, LLC. The company grew organically and acquired eleven companies, making it one of the largest custom plastic bottle manufacturers in North America. Mr. Harbison is very involved in community healthcare, having served or currently serving on the Boards of BJC Healthcare, St. Louis Children's Hospital and Foundation, Children's Discovery Institute, and St. Louis Children's Hospital Development Board. He served as Saint Louis Chapter Chairman of Young Presidents Organization and later as Chairman of the YPO Executive Committee. Mr. Harbison served as a Trustee for Mary Institute and St. Louis Country Day School and served on the board of the Visiting Nurse Association. He served as a member of the Corporate Committee for the Juvenile Diabetes Foundation, the St. Louis Chapter of the National Association of Industrial and Office Parks, and the St. Louis Variety. Mr. Harbison received his B.S. in Business Administration from Texas Christian University. He is married to the former Elizabeth Killion Wetterau of St. Louis. They have three sons: Harrison Taylor Harbison, Walker Harbison II, and Keith Wetterau Harbison. Keith's father, Earle Harbison, Jr., was present when Winston Churchill delivered his "Iron Curtain" speech at Westminster College. Earle Harbison is a longtime member of the Board of Governors of the Association of Churchill Fellows and received the Distinguished Fellows Award in October, 2019.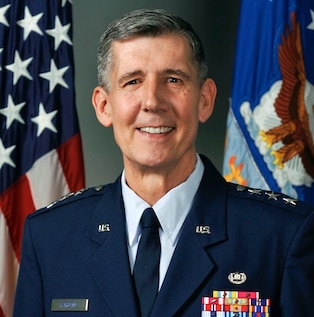 U.S. Air Force Lieutenant General (Retired) Richard C. Harding, of Columbia, MO, was The Judge Advocate General (TJAG), Headquarters U.S. Air Force, Washington, D.C. In that capacity, General Harding served as the Legal Adviser to the Secretary of the Air Force and all officers and agencies of the Department of the Air Force. He directed all judge advocates in the performance of their duties and is responsible for the professional oversight of more than 2,200 judge advocates, 350 civilian attorneys, 1,400 enlisted paralegals and 500 civilians in the Total Force Judge Advocate General's Corps worldwide. General Harding oversaw military justice, operational and international law, and civil law functions at every level of command.General Harding, the son of an Air Force officer and grandson of a Naval officer, entered the Air Force with a direct commission in 1980. Since that time, he has served in a variety of assignments as a judge advocate, to include serving six assignments as a staff judge advocate at the unified command, major command, numbered air force and wing levels. Prior to assuming his current position, he served as the Commander, Air Force Legal Operations Agency, Bolling Air Force Base, D.C. Harding received a Juris Doctor degree in 1979 from the University of Arkansas in Fayetteville, where he previously earned a Bachelor of Science degree in 1975. He currently lives in Columbia, MO with his wife, Linda.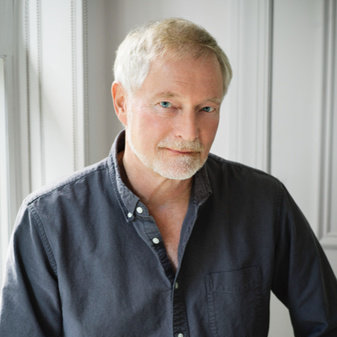 Erik Larson, of New York City, is the author of eight books, six of which became New York Times bestsellers. His latest books, The Splendid and the Vile: A Saga of Churchill, Family, and Defiance During the Blitz and Dead Wake: The Last Crossing of the Lusitania, both hit No. 1 on the list soon after launch. His saga of the Chicago World's Fair of 1893, The Devil in the White City, was a finalist for the National Book Award, and won an Edgar Award for fact-crime writing.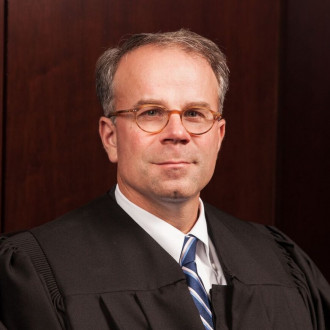 The Honorable Michael Y. Scudder, of Chicago, IL, is a Circuit Judge of the United States Court of Appeals for the Seventh Circuit. He joined the court in May 2018, filling the vacancy created upon the retirement of Judge Richard Posner. From 2009 until confirmed in 2018, Judge Scudder was a partner in the Chicago office of Skadden, Arps, Slate, Meagher & Flom LLP, where he practiced complex civil litigation and white collar defense. From 2007 to 2009, Judge Scudder served in the White House as General Counsel of the National Security Council. He also previously served at the United States Department of Justice on a national security team in the office of the Deputy Attorney General and for four years as an Assistant United States Attorney in the Southern District of New York. He is a former law clerk to Justice Anthony M. Kennedy of the Supreme Court of the United States and to Judge Paul V. Niemeyer of the United States Court of Appeals for the Fourth Circuit. Judge Scudder earned his B.B.A. from Saint Joseph's College, where he was co-valedictorian, and his J.D., magna cum laude, from Northwestern Pritzker School of Law, where he was inducted into the Order of the Coif and served as editor in chief of the Northwestern University Law Review. Since 2009, Judge Scudder has served as an adjunct professor at Northwestern and presently teaches advanced federal jurisdiction. He also teaches national security law at The University of Chicago Law School. He is a recipient of the 2014 U.S. District Court Award for Excellence in Pro Bono Service.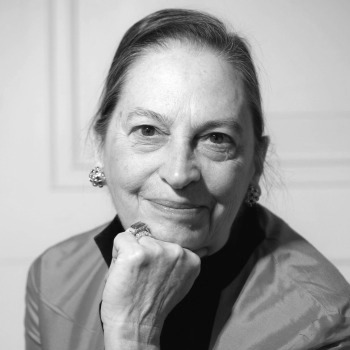 Cita Stelzer, of Scottsdale, AZ, was born in Mexico City of American parents. She received her BA degree from Barnard College, with a major in History. While at Barnard she was a New York-based stringer for the Financial Times. After serving as a policy aide to the mayor of New York City and later the governor of New York, she moved to the private sector, first to an economic consulting firm and then to Kensington Associates, which she founded to advise law firms in their new efforts at business development. She then decided to devote herself to research and writing, and spent several years at Harvard University studying classical Greek, as what the University calls "a mature student". She has been a researcher at Churchill College, Cambridge, England, where most of the research for her critically acclaimed books Dinner with Churchill (2012) and Working with Winston (2019) was undertaken. For the past 20 years she has divided her time between London, Washington DC and Aspen, before she and her husband, Irwin, acquired a home in Scottsdale. She is a trustee of Wigmore Hall, perhaps the world's premiere venue for chamber music, President of the American Friends of Wigmore Hall, and a Director of the Churchill Centre, and has recently joined the Board of the Phoenix Chamber Music Society.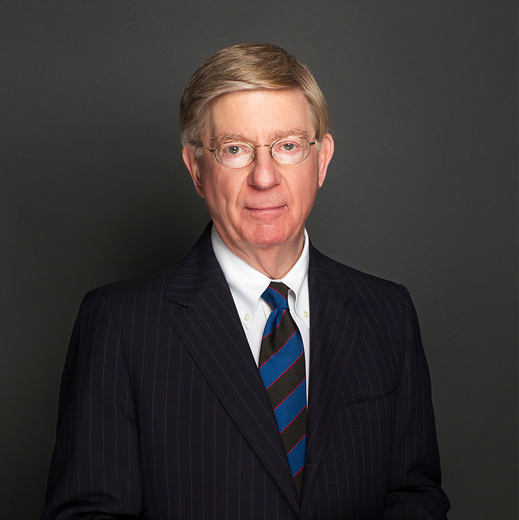 George F. Will, of Washington, D.C., writes a twice-weekly column on politics and domestic and foreign affairs. He began his column with The Washington Post in 1974, and he received the Pulitzer Prize for commentary in 1977. He is also a regular contributor to MSNBC and NBC News. The Conservative Sensibility, his latest book, was released in June 2019. Will grew up in Champaign, Ill., attended Trinity College and Oxford University, and received a PhD from Princeton University. He will deliver the 35th Enid and R. Crosby Kemper Lecture during the Museum's "Sinews of Peace" 75th Anniversary program.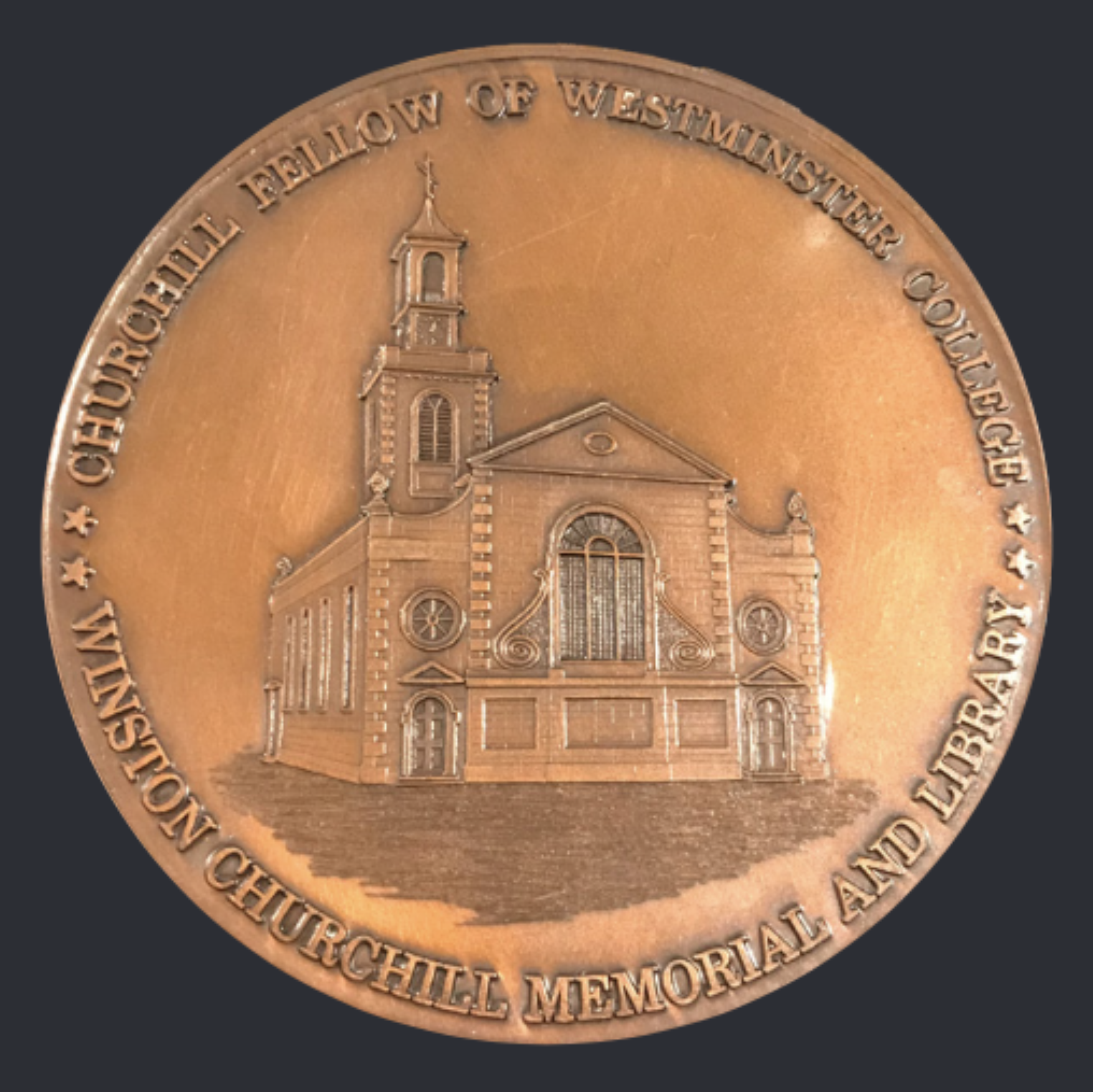 The Association of Churchill Fellows of Westminster College was founded at the dedication of The Winston Churchill Memorial and Library in the United States on May 7, 1969. The Churchill Memorial was designated as America's National Churchill Society by the United States Congress in 2011. The Association of Churchill Fellows is an honorary society recognizing leaders in industry, commerce, statecraft, and in the arts and sciences. Distinguished women and men who have been inducted into the Association of Churchill Fellows include Margaret Thatcher; Winston Churchill II, Lord Mountbatten of Burma; United States Presidents Truman, Eisenhower, Kennedy and Johnson; J.C. Penney, Walter Cronkite, Harry Guggenheim and Douglas Fairbanks, Jr. More recent inductees include The Hon. Edwina Sandys, The Hon. Emma Soames, Andrew Roberts, Don Foss Gen. (USA Ret) David H. Petraeus, Israeli Ambassador Ron Dermer, Sen. John Danforth, Lord Watson of Richmond, Richard J. Mahoney, Sanrda and Dr. Monroe Trout, R. Crosby Kemper III, Jon Meacham, Sir David Cannadine, David Rubenstein, and former United States Secretary of State, Madeleine Albright.