National Churchill Museum Current & Upcoming Exhibits
Current Special Exhibitions
Sinews of Peace: Power of Prose
This ongoing exhibition focuses on Winston Churchill's mastery of language and how the words in his "Sinews of Peace" speech changed the course of history. Widely known as the 'Iron Curtain' speech, Churchill's address on March 5, 1946 at Westminster College in Fulton, Missouri warned the world of the looming threat of the Soviet Union in Europe.
America's National Churchill Museum will display a typewritten draft of the speech with handwritten corrections dictated by Churchill to his secretary Edith Nina "Jo" Sturdee. All fifty pages of the speech will be displayed allowing viewers to experience first-hand Churchill's final edits to his most famous post-war speech.
Don't miss the new online portion of the exhibit.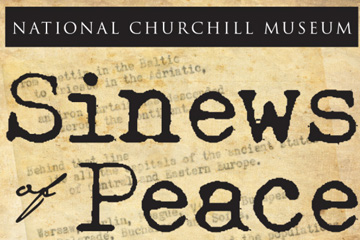 The exhibition is made possible, in part, by the Sandra L. and Monroe E. Trout Endowment at Westminster College.
Winston Churchill: A Passion for Painting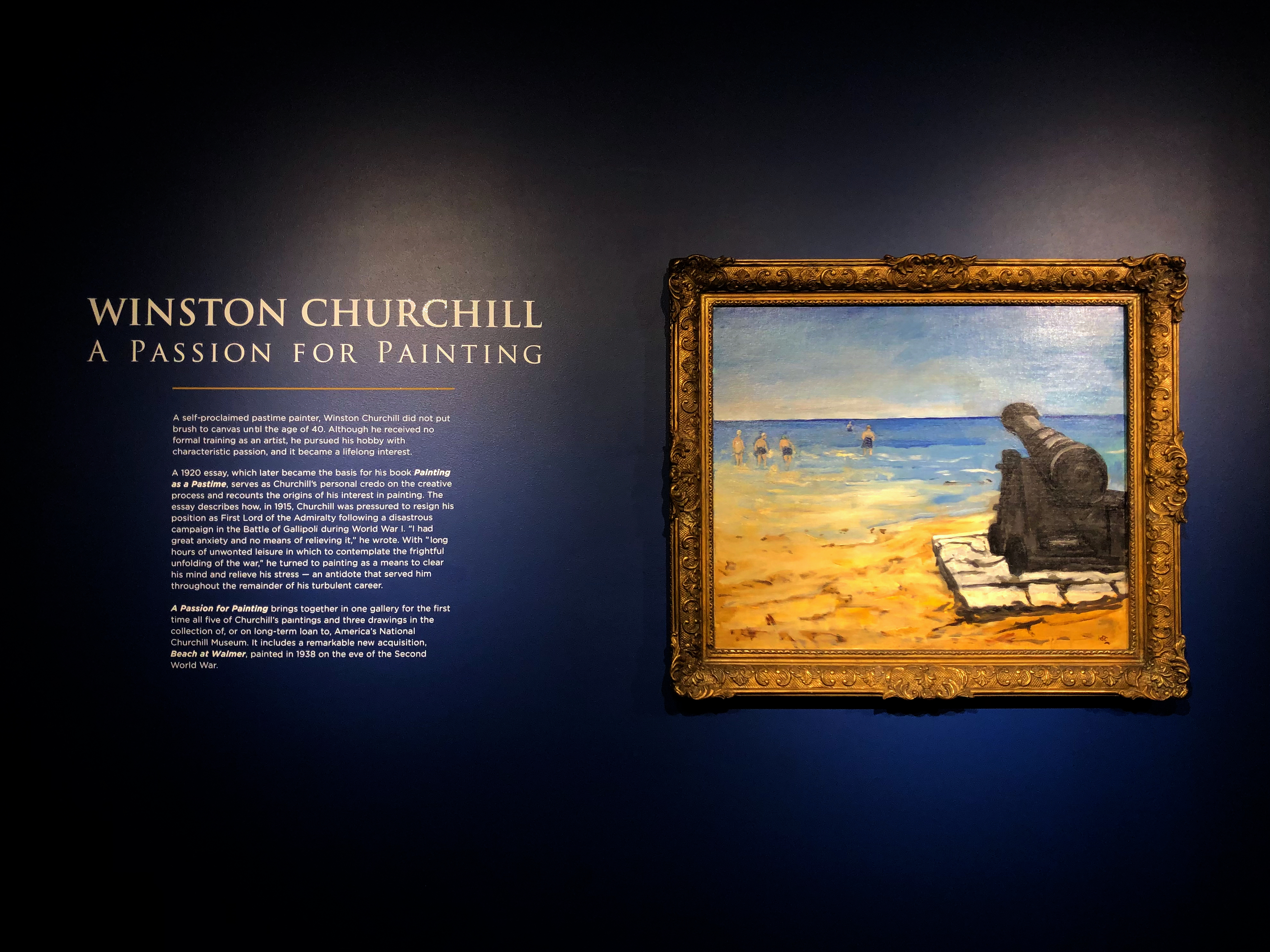 A self-proclaimed pastime painter, Winston Churchill did not put brush to canvas until the age of 40. Although he received no formal training as an artist, he pursued his hobby with characteristic passion, and it became a lifelong interest.
A 1920 essay, which later became the basis for his book Painting as a Pastime, serves as Churchill's personal credo on the creative process and recounts the origins of his interest in painting. The essay describes how, in 1915, Churchill was pressured to resign his position as First Lord of the Admiralty following a disastrous campaign in the Battle of Gallipoli during World War I. "I had great anxiety and no means of relieving it," he wrote. With "long hours of unwonted leisure in which to contemplate the frightful unfolding of the war," he turned to painting as a means to clear his mind and relieve his stress — an antidote that served him throughout the remainder of his turbulent career.
A Passion for Painting brings together in one gallery for the first time all five of Churchill's paintings and three drawings in the collection of, or on long-term loan to, America's National Churchill Museum.
The exhibition is made possible, in part, by the Anson Cutts Fund.